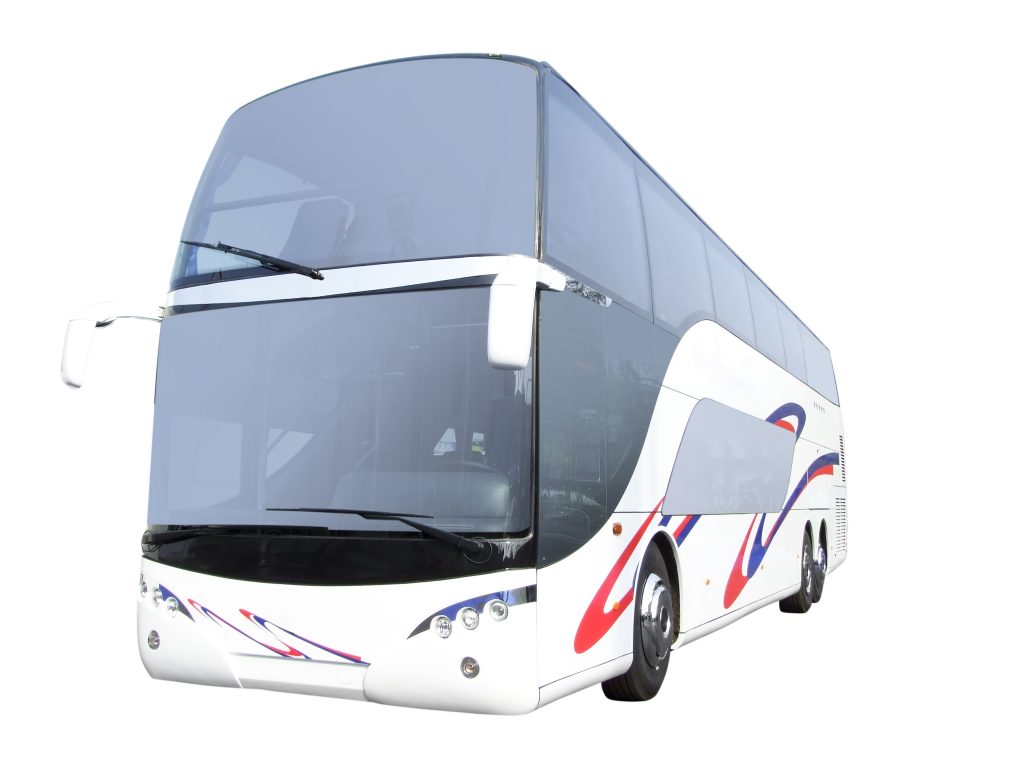 Finding a luxurious double decker bus can be challenging to most people but, at Bus Rental Singapore, you can always get all your travel needs met at once. Our double decker luxury coach is an ideal transport solution for large groups of people. We cater for both short and long distance trips to various destinations across Singapore and Malaysia. Through our company, you can easily facilitate the safe and comfortable movement of large groups of people with a guarantee of unrivaled convenience. Besides, our luxury coach rentals are also offered at very affordable rates for every budget.
With our double decker luxury coach, you will not only be able to get to your destination on time but also in ultimate comfort and safety. We tend to move away from the common offerings in public transport to deliver unique and enjoyable trips that all our passengers will be impressed with. That is why all our coaches are enhanced with additional features and facilities for the ultimate comfort and entertainment in every trip. In fact, you can easily notice the difference on your first ride with us.
We understand that not all travelers usually know how to choose the right coaches for various kinds of trips. And, have assigned a team of dedicated and friendly Customer Service professionals to offer you the required assistance for the best trip. As a result of this, every group can always be sure of perfect transportation solutions that are customized to every schedule and budget.
Double Decker Luxury Coach Rentals for every trip
For a while, double decker buses have mainly been used in short transfers across town. However, we have now made it much easier for groups to acquire double decker luxury coach charters for just all kinds of trips. With us, you can always get the right rental to suit the particular event or occasion that you intend to attend.
There is no limit to where you can use our double decker luxury coaches. Even if you are planning to attend a concert or just need a leisure ride around town with a group of people, a double decker luxury coach can still be a perfect choice.
Dependable and Reliable Luxury Coaches
Every person always needs a means of transport that they can acquire whenever they need to travel, and also guarantees to get them to their destination on time. That is exactly what you can get at Bus Rental Singapore. We offer highly convenient double decker luxury coaches that you can always obtain at any time that you need to travel in the company of a large group.
Unlike with some tour operators that will force passengers to stick to their own schedules, we give you the freedom to travel as you wish. All our travel schedules are developed based on the needs and specifications of passengers. We always give every group the opportunity to decide the most appropriate schedule for their trip so that everyone on-board can have the best experience throughout the journey.
Our double decker luxury coaches are offered on very flexible terms that can easily complement different travel plans. You can obtain the coach on hourly, daily, weekly or monthly basis based on how you need to travel. Even if you need transportation for workers throughout the year, we can still deliver the right double decker luxury bus to suit your needs. Besides, we can also cater for emergency travel needs for larger groups.
Comfortable and Stylish Double Decker Coaches
Just like the name suggests, a double decker luxury coach guarantees the ultimate relaxation and entertainment to all passengers. All our coaches are regularly maintained and kept in the best condition to support smooth and safe rides all the way. On the other hand, we have also installed great facilities and amenities to ensure that all passengers are able to travel in comfort including;
AC interiors
Reclining seats
Entertainment
AC outlets for mobile devices
Due to the large numbers of people that can be accommodated in a double decker luxury coach, we can also provide attendants to take care of the needs of passengers on the trip on the request of passengers. Besides, we can also turn the bus into an exclusive party spot where you can have fun with many people. Whether you need to party on the road or at selected stop-overs, we can make the dream come true.
Talk to us today for your Double Decker Bus package!. Contact us today!
Licensed and Experienced Drivers
In case you are wondering where to find a driver after hiring a double decker luxury bus for a trip, look no further because all our rentals have their own drivers. We have a team of highly skilled drivers with many years' experience in bus rentals across Singapore. As a result of this, you will never get stuck simply because of losing directions. With the knowledge of our drivers, they can always get you to your destination in great comfort and fast. And, remember our drivers are always at your service for the entire period that you have acquired the coach. This further ensures greater convenience.
In case you are hiring a double decker luxury coach for school trips, we can also assign attendants to take care of kids throughout the journey. Our coach assistants work together with drivers to ensure that all the travel schedules, among other passenger needs are met.
Double Decker Luxury Coach Rentals at Affordable Rates
We understand how intimidating it can sometimes be for groups to find the best double decker luxury buses for their budgets. As a result of this, we have come up with a very fair pricing policy to enable just any group size to acquire a double decker luxury coach at one of the lowest rates. Depending on your budget, we can always help you get the right charter coach customized to your travel needs across Singapore.