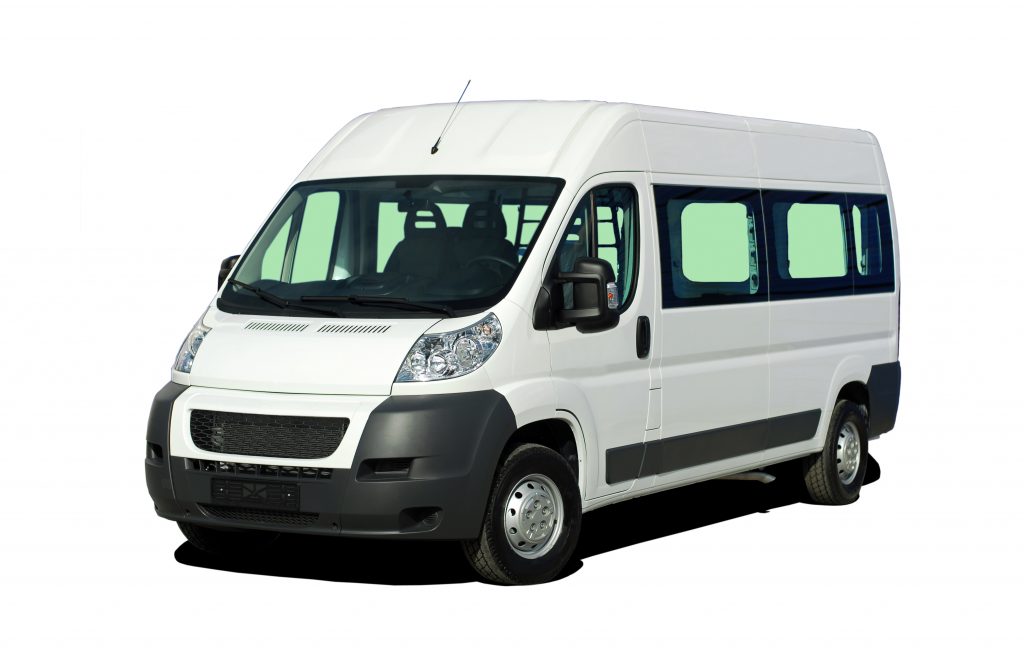 Traveling by a mini bus is no doubt an efficient and cost effective means of travel over short and long distances. However, a limo mini bus rental is an ideal option whenever you want to travel in unrivaled comfort, style and convenience with a small group of friends, colleagues, business partners or even family. We have a fleet of well-maintained limos from which you can always find the most suitable one for your trip to any destination in Singapore and Malaysia. Our commitment is not only getting you to your destination safely but also faster and more affordably.
At Bus Rental Singapore, we are erasing the long-held thought that limousines are only a reserve of the wealthy and powerful, attending highly guarded, exclusive parties and meetings. Through our limo mini bus rental services, you can now easily get a luxurious mini bus and transportation solutions for just any kind of event. In fact, we have a huge selection of luxurious mini buses to cater for different group sizes.
On your own, making the right choice of a limo mini bus charter could be quite an uphill task, considering there are some elements that should be looked into. However, there is no reason to worry over such matters because; we have a team of trained and very friendly travel professionals to help you through the entire process for the most remarkable trip. With us, you are always guaranteed professional, reliable and cost-effective limo mini bus rental solutions.
Limo mini bus charters for the most luxurious travel
Although the safety of travelers and reliability always remain integral aspects of our services, we strive to ensure that every person aboard our limo mini buses gets the best experience, which suits their own needs. All our limos are properly maintained regularly to make them more comfortable and accommodating to travelers.
There are also additional modifications that are included in our fleet and packages to ensure that you travel in ultimate style and confidence including;
Great entertainment features
Clean and spacious interiors so you can even continue working on-the-go
Wi-Fi connection
We understand that there are also certain events like, weddings and parties that might require travelers are offered extra services. On such occasions, we can always make the necessary arrangements early enough for an enjoyable and fun-filled trip. Our limo mini buses can cater for up to 25 people but, we can also offer larger ones for more people on request.
Get a limo mini bus rental for every occasion
Today, you do not have to be attending an exclusive event in or out of town in order to hire a limo mini bus. We have made it much easier for anyone to acquire limo mini bus charter services to just any kind of event without any inconvenience. In fact, our limo mini buses are designed to cater for safe and comfortable travel to a variety of events including; weddings, birthday parties, transfers, local tours, business meetings among several others.
Even if you wish to go on a road trip, public transport is always a great menace that will leave you exhausted and even financially drained. In fact, even driving your personal mini bus on such long hauls could deny you the opportunity to enjoy the trip. We can help you find the best limo mini bus and charter services for the most enjoyable road trip.
Highly reliable charter services offered at your own convenience
A limo mini bus charter service can only be as good as the pace at and discipline with which the services are delivered. At Bus Rental Singapore, it has always been our responsibility to make sure that every traveler is able to get the required limo bus rental service on time. We can help you avoid inconveniences that arise from traffic jams, losing directions among others.
Our company operates 24/7 and always have a fleet of limos and travel assistants to attend to the requests of all clients within the shortest time. With us, you are no longer tied to the idea that one has to always book in advance in order to get the best local minibus rental. We can still meet even urgent travel arrangements like airport transfers without any excuses. Our drivers are qualified and also have greater knowledge of Singapore and Malaysia's road networks to ensure that you are able to travel faster and safe.
Affordable Limo mini bus rental services
The cost of limo mini bus rental is always a key issue when planning to acquire the services. However, it is one of the things that should never worry you whenever you choose Bus Rental Singapore. This is because we have the most affordable rates customized to diverse budgets. In fact, we can assist you in finding an ideal limo mini bus charter package at a cost within your budget.
Without a proper idea on how to choose the best prices, you could easily end up spending a lot of money. But, with our help, you will realize that there are more avenues for greater savings. We intend to enable even those with limited budgets to always get the best limo mini bus charters for the most remarkable trips to any destination in Singapore and Malaysia. In fact, you can even book earlier and make payments in installments before the date of travel for less financial strain.
Benefits of our Limo Mini Bus Rentals
Although there are other options that you could also pursue when planning for a trip with a small group of friends, quite a number can never offer you the required comfort and confidence. The limo bus charter services that we offer at Bus Rental Singapore are well-articulated to guarantee the best traveling experience.
By obtaining our services, you can always be sure of the following;
A wider selection of limo mini buses to choose from
Convenient and luxurious travel to all destinations
Safe movement over short and long distances
Great Customer Service
Our limo mini bus rental services are crafted and delivered in a unique way to make sure that all travelers get the best value for every penny. We have the perfect fit for a comfortable, cheaper and reliable limo mini bus trip.