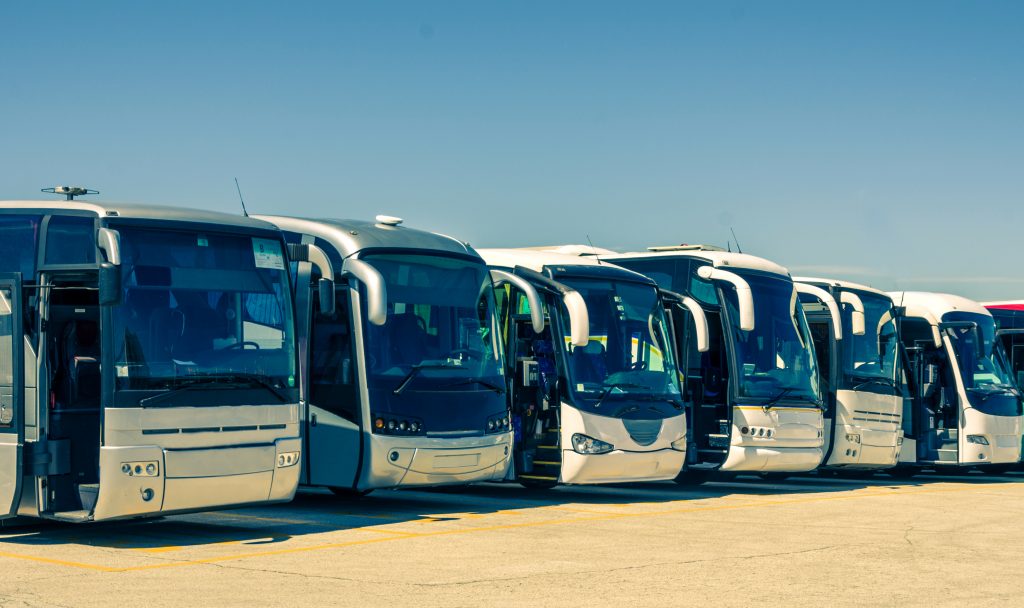 With an ideal tour bus and mini bus rental service from Bus Rental Singapore, you no longer have to worry about finding an efficient means of transport for a trip with your companions. We offer highly reliable, safe and affordable tour bus and mini bus charter services that you can count on for an amazing trip to and from any destination. Our company is licensed and accredited to operate tour charters across Singapore and Malaysia, with a guarantee of transforming your trip into a remarkable story of great fun and adventure.
Planning a tour for both small, medium and large-sized groups usually require a little knowledge about choosing the best transportation services. Some may choose to use their personal or company vehicles but, these options are often prone to so many restrictions that could easily ruin your trip. Instead of taking such unnecessary risks, let Bus Rental Singapore handle all your tour bus and mini bus rental service needs. We have the expertise and experience to deliver the kind of experience that you desire in every journey.
In all the tour bus and mini bus charter services that we offer, the satisfaction of every passenger is always taken into account. Our rental service packages incorporate a myriad of features to cater for diverse travel plans and needs. We are committed to making sure that everyone is able to get a rental, which is well-suited to their interests. Bus Rental Singapore is the ideal tour bus and mini bus charter company that can offer you a safe, luxurious and efficient trip, all in one package.
Tour Bus and Mini Bus Rentals for all Events
Contrary to the belief held by some people, tours do not only entail traveling longer distances. In fact, you can now enjoy great time traveling in the company of friends, workmates, family and corporate partners in your local area with our tour bus and mini bus rental services. We have the best rentals designed to make a unique statement and deliver a different experience in every occasion.
Our tour buses and mini buses are available for hire to all kinds of sightseeing Trips, including;
Even if you are planning prestigious occasions like weddings, graduation, parties or any other, a tour bus and mini bus charter service still remains an appropriate choice for better transport. We can also offer rentals for urgent transportation needs like airport transfers, and evacuation of groups of people from various areas.
Tour Bus and Mini Bus Rental Service delivered on your own terms
Whether you are taking weekend out of town, a day's leisure trip or traveling for out of town in a group, using a personal van or even company mini bus will always restrict you to a particular level of enjoyment. At Bus Rental Singapore, we give you the freedom to let yourself all out and get the much desired relaxation from the tour. With us, there will always be a tour bus or mini bus, fully-fledged with a driver and passenger assistants to take care of all your travel needs on every trip.
We understand that there is always a reason to every tour and are equipped to make sure that every traveler gets the most desirable experience. Our company has a very flexible policy for our service delivery and through this, there is always a guarantee of custom transport solutions. Our travel experts will discuss with you prior to the trip about your schedule for convenience.
Depending on how and when you want pick-ups, stop-overs and drop-offs to be conducted, we can always meet all set deadlines. However, there are situations that we know travel plans might change in the course of the tour. Even in such situations, we can still make the required adjustments to suit your schedule. With us, your request is our command!
Travel to any destination in ultimate comfort and luxury
Safety and comfort are key priorities of our tour bus and mini bus charter services. We believe that it is important for all travelers to have a great time and feel protected in every step of the way. In fact, you will notice the difference as soon as you step into any of our tour or mini buses. Whether it's only a kilometer or several hours ride, there is always an assurance that every passenger will have a great time throughout the journey.
All our tour bus and mini bus rentals are air conditioned to offer a cool and relaxing environment for your tour. Besides, the interiors are also enhanced with unique furnishing, including leather seats so you do not feel strained while on the trip. There are additional luxurious features attached in our luxury bus including, Wi-Fi connection, and Entertainment devices. Besides, our tour buses are also designed with spacious luggage carriers so all passengers can travel safely with their belongings.
We have an adequate number of tour buses and mini buses in various sizes to cater for the transportation needs of different groups. Our fleet can accommodate both small as well as big groups of people. We can serve small groups of 7 seaters and even larger ones of up to 45 seaters or more. Instead of hiring several mini buses for a huge group of travelers, we can offer a large-sized tour bus that is more convenient and also affordable.
Talk to us now for the ultimate tour bus and mini bus rental service. Contact us today!
Get the Best Tour Bus and Mini Bus Rental Service for your Budget
At Bus Rental Singapore, you no longer have to save a lot of money or even acquire a loan in order to meet transportation costs for a trip with a group of friends or family members. We offer very fair and pocket friendly rates with amazing extras to enable you spend less and save more on short as well as long-haul tours in Singapore and Malaysia. We have friendly and listening Customer Service team, including travel experts to effectively guide you through the process of choosing the right package for a luxurious, convenient and cheaper tour. Contact us today!