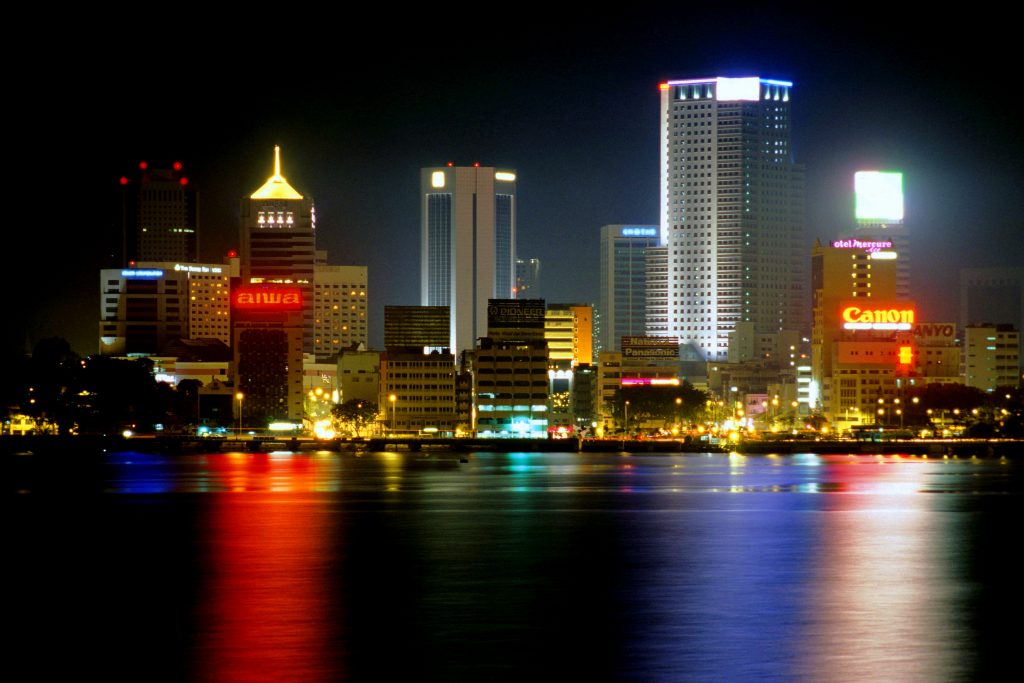 Simply called JB by most people, Johor Bahru is the closest Malaysian city to Singapore, which usually takes just between 30 to 45 minutes by road. Considering the close proximity of the city to Singapore and also its diversity in attractions, it is one of the best destinations for leisure tours, entertainment and shopping for many Singaporeans and foreign visitors alike. In order to travel with so much freedom and convenience in the company of friends, family or colleagues, the most ideal option is a coach rental from Singapore to Johor Bahru.
After being held up with work for an entire, taking a trip to Johor Bahru could be a great way to release the stress and re-energize for another week of hard work. In fact, there are quite a number of places and attractions in JB that can cater for various needs of tourists as well as events. With us, you are always guaranteed the ultimate transportation solutions from Singapore to Johor Bahru with any group of people.
Enjoy Amazing Trips to any Destination in Johor Bahru
Whenever you travel with us, you can always visit any destination in Johor Bahru with so much flexibility. In fact, there is no location that we can never take you across the city. Over the years, our drivers and tour experts have been running rentals between Singapore and Johor Bahru, and can always ensure that you are able to visit all locations within and also outside the city.
Some of the attractions that we usually cover on trips from Singapore to Johor Bahru include;
Bukit Indah
SGD/MYR Currency ratio
KSL
Puteri Harbor Family Theme Park
City Square among several others
Whether you need a place to relax from the commotion in the city, enjoy great parties and entertainment with a group of friends, do some shopping or enjoy finger licking Malaysian dishes, we can ensure your safe travel to the best destinations in Johor Bahru. In fact, our travel experts can also help you choose the best destinations for various kinds of activities in the city.
Convenient and Dependable Coach Rental from Singapore to Johor Bahru
We understand the desire of every passenger to get to their destinations safe, in comfort and also within the required time.  We have very flexible coach rental services that you can always acquire at your own convenience. We strive to ensure that large groups can easily travel on their own terms so everyone is treated to the best experience.
Whenever you choose to travel with us, you are free to choose the perfect schedule to suit your expectations. Despite your location in Singapore, we will dispatch a coach rental to pick up all the members of your group from their doorsteps at the designated times. Our drivers can always be patient when picking up passengers to ensure that none is left behind.
To us, it does not matter how long you are willing to stay on the trip but only delivering the best experience. Groups can charter a coach from Singapore to Johor Bahru for one way and well as two-way trips depending on their travel demands. We can offer express transportation for groups without stop-overs. However, those who are planning tours can also include as many stop-overs as desired.
Even if you need to transport workers from Singapore to Johor Bahru on a daily basis, we can make the necessary arrangements for pick-ups and drop-offs according to your program for convenience. Our company can deliver the best coach rental services on daily, weekly, monthly as well as annual basis. With this level of freedom, you can always be sure of an exciting trip to Johor Bahru.
Choose the Right Rental for your Group size
At Bus Rental Singapore, we have a fleet of rentals for all occasions that involve trips between Singapore and Johor Bahru. We came up with this diversity to ensure that we can always cater for the travel needs of various group sizes. In fact, we can cater for groups of people as small as five and larger than 60 people at once. Our rentals include the following;
We understand that there are numerous reasons why people visit Johor Bahru, and have designed just the right fleet for all kinds of trips. All our charters are kept in the best condition and operated by experienced drivers to make sure that all groups are able to enjoy unique and amazing trips to diverse destinations in Johor Bahru. Even if you may not be able to make the right choice, we can offer you the necessary help for the ultimate solution.
Get in touch with us today for your coach rental from Singapore to Johor Bahru.
Safe and Efficient Transfer from Changi Airport to Johor Bahru
With the recent developments on Singapore's Changi Airport in Singapore, it has become a common transit point for many people who visit Singapore and would like to travel by road to closer cities in Malaysia like Johor Bahru. The best way of moving large numbers of people from the airport to JB is a coach rental.
Provided that you talk to us about the identities of the passengers, their flight number, destination and arrival time, we can always arrive at the airport on time to receive your guests and ensure their safe transportation to any destination in Johor Bahru. In this way, you can go on with your daily activities in the knowledge that your guests are in safe hands. Our airport shuttles and staff will ensure that you are safely driven to Johor Bahru and back to the airport within the required timelines.
Why Book a Coach Rental from Singapore to Johor Bahru at Bus Rental Singapore
Bus Rental Singapore is a company that is built on the need to meet the diverse travel needs of various groups. By booking a rental from Singapore to Johor Bahru with our company, you are guaranteed the following;
Cool rides in fully air-conditioned coaches
Great entertainment on DVD, wide LCD screens, CD
Spacious interiors with exquisite designs
The best rentals at the lowest rates
Friendly and accommodating Customer Service
Get in touch with us today for a highly convenient, and affordable coach rental from Singapore to JB