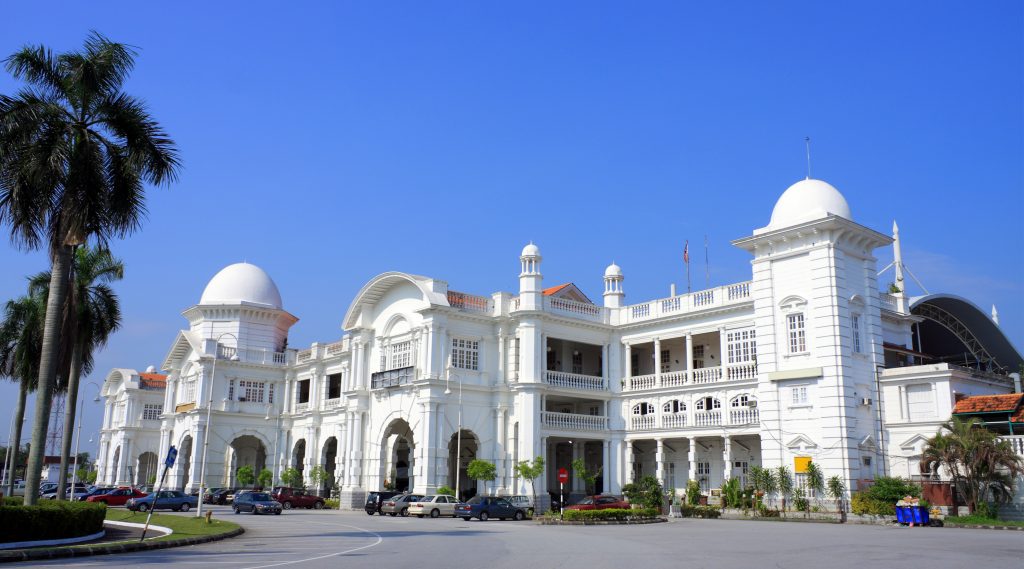 Ipoh is the capital city of the Malaysian state of Perak, and also ranked among the country's largest cities. Despite the humble beginnings of this British colonial city, it has skillfully integrated ancient and modern charm over the years to deliver a unique experience to locals and foreign visitors. Ipoh is a renowned city for food lovers with endless eateries and restaurants serving local Malaysian/ Chinese cuisines, including, Sar Hor Fun, Nga Choi Kai, savory sauces, meat, vegetables and seafood.
There are also several food kiosks around the city offering diverse western cuisines. In fact, the vibrant food scene in Ipoh is one of its greatest attractions that keep people arriving through its gates in huge numbers each day. It also boasts of the famous Ipoh white coffee. Besides, the city is also home to several historical attractions for sightseeing, educational trips among other activities. Shoppers can also have a good time from several shopping malls across Ipoh.
In the past years, large groups have had difficulties making successful trips between Singapore and Ipoh by road mainly due to lack of better means of transport. Instead of struggling with other passengers for space in public transport, simply get a coach rental from Singapore to Ipoh. At Bus Rental Singapore, we offer the best coach rental services that you can always count on for all kinds of trips to Ipoh and its environs. With us, you are always guaranteed a comfortable and convenient coach rental customized to your budget.
Popular Attractions to look out for during Trips to Ipoh
As one of the largest cities in Malaysia, and also the headquarter of Perak state, there is no doubt Ipoh offers diverse attractions that can suit quite a number of people, including adults and children. However, not all public transport buses can take you to all the destinations at your convenience since they operate within certain guidelines. With a coach rental from our company, you always have the freedom of visiting just any destination or attraction in and around the city.
Some of the destinations and attractions that we have covered with groups on trips from Singapore to Ipoh include;
Limestone caves; Kek Lok Tong cave temple, Gua Tempurung
Lake Gunung Lang
Diverse Chinese and foreign cuisines
The Old Town
D.R. Seenivasagam park (Coronation park)
Lang Mountains
The New Town among others
The attractions and places listed above offer a wide range of beautiful and historical sceneries to treat yourself to. For instance, you can plan for a tour of the limestone caves with a group of friends to learn more about the city's history while also having a good time far from the hassles and bustles of the town centers. On the other hand, a tour of the Old Town can also treat you to several attractions including, Muzium Darul Ridzuan, a famous Perak museum park. Groups can also enjoy amazing recreational facilities in the New Town and across the city.
Ipoh is a unique destination that you should never fail to visit when touring Malaysia. With our coach rental from Singapore to Ipoh, we can also ensure that you are able to visit a wide range of entertainment spots for parties and other activities like, golf at the Royal Perak Golf Club, Meru Golf Club among others. Our company can always take excellent care of all your travel needs so you have the time to enjoy every moment of the trip to satisfaction.
We understand that sometimes, your group may not have a better understanding of the region. Hence, there is a dedicated team of professional travel guides to help you in choosing the best destinations and attractions to visit in Ipoh. This will go a long way in ensuring that you get the most fulfilling experience from your tour.
Get in touch with us today for your coach rental from Singapore to Ipoh.
Travel from Singapore to Ipoh at your own convenience
People usually travel to Ipoh for various reasons, and this means each have a unique plan regarding how they wish to move. For example, sometimes you may need a coach to transport employees to a meeting in Ipoh. On the other hand, you could also be planning a leisure trip with a group of friends to the city. Although both situations require a better means of transport, the activities are executed based on different schedules.
Whenever you choose a coach rental from us for a trip to Ipoh, there is always unparalleled freedom. We do not operate on fixed travel schedules but leave it to passengers to come up with their own fixtures that can suit their own needs. With a charter coach that is willing to take you to any destination or attraction across the city and back to Singapore, you can go ahead and enjoy the tour in a more relaxed way to the final moment.
Another benefit of using our rentals for trips between Singapore and Ipoh is that there is no limit to the number of people you can invite. We have fleet comprising rentals for various group sizes including, small, medium and large ones. We can cater for small groups of less than 7 and also larger ones of more than 60 people. Our rentals include large-sized buses, limousines, minivans, shuttles, mini buses, coaches, double decker buses as well as specialty buses.
Unlike public transport buses that will restrict your travel to specific schedules, our charters are left at the service of passengers for the entire duration of their trips. With every rental that you acquire, we will give you a driver to ensure that you are able to get to all the required destinations in Ipoh in safety, comfort and also fast. Our drivers have proper knowledge of the city and can always get you to any destination without losing directions.
A coach rental from Singapore to Ipoh can be used for both one-way and return trips. Even if you may need daily pick-ups and drop-offs between Singapore and the city, we can always deliver the best solutions to meet your expectations. Our coach rental services are not only limited to groups touring Ipoh but can also offer great convenience and affordability when transporting larger groups to events like weddings, corporate conventions, birthday parties, family re-unions among others.
Talk to us for the best trips from Singapore to Ipoh.