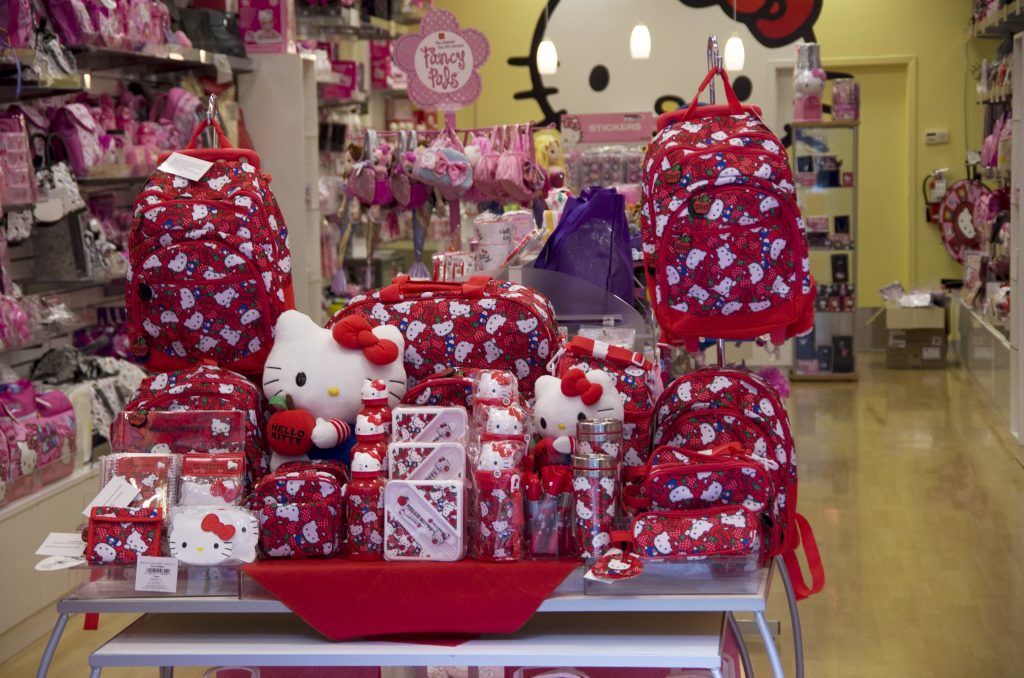 Located in Puteri Harbor, Malaysia, Hello Kitty Town is a renowned park that offers diverse recreation and fun activities. In fact, it is the first Sanrio Hello Kitty Town theme park found outside Japan, making it an ideal attraction for people from the locals as well S foreigners. With a wide range of attractions and activities for different age groups, taking your family or inviting a few friends with kids on a trip to Hello Kitty Town could offer great fun and relaxation. Instead of worrying over an appropriate means of transport, a coach rental can offer the ultimate travel solutions.
With a coach rental from Singapore to Hello Kitty Town, there are several benefits that you will receive to make the journey unique and exciting. With us, you can always plan for your trip in any way that suits your needs and lifestyle. Our goal is to make it easier for various groups to acquire convenient and affordable coach rental services for trips across Malaysia and Singapore.
Attractions at Sanrio Hello Kitty Town
Sanrio Hello Kitty Town is not like any other ordinary Hello Kitty Town that you have visited before. The theme park features a wide range of walkthrough attractions, interactive rides and activities which are based on the Hello Kitty theme. Some of the main attractions on the establishment include, Black Wonder, Kitty House and a state-of-the-art interactive themed experience. The iconic Hello Kitty House is fully equipped with a bedroom, living room, kitchen and bathroom.
While at Sanrio Hello Kitty Town, kids can also watch live performances at the 'Purrfect' stage, where Hello Kitty and her friends deliver thrilling entertainment pieces. For adults, the park's Wishful Studio is packed with a series of activities on a daily basis including, jewelry making. Besides, there is also a photo studio for costume dress up. Visitors can also walk down to the nail salon for some unique nail art.
At the Wishful Studio, visitors can also learn how to make their own dolls with the Hello Kitty theme. And, if you thought that Hello Kitty Town will leave you on an empty stomach after indulging in various activities, you are so wrong. The theme park also has a cookie studio from where foodies can enjoy Hello Kitty-shaped cookies.
Other activities that you can also catch up on while on a tour of Hello Kitty Town, Malaysia with children include, tea cup rides, photo sessions with Hello Kitty and her friends and birthday celebrations with Hello Kitty. Even if you may not wish to indulge in any of the activities, Hello Kitty Town is a place for great sightseeing tours where you can still spend your free moments just watching the events.
Visit Hello Kitty Town on Your Own Terms
Traveling from Singapore to Hello Kitty Town usually take less than an hour by bus, which makes it more convenient and also affordable to most people. However, we understand that travel plans usually vary from one group to another depending on the purpose of your trip and also the desired experience. At Bus Rental Singapore, we offer highly reliable tour buses and party buses that groups can always use as they wish for the best experience at Hello Kitty Town.
Contrary to the experience in public service buses and taxis, a coach rental offers more flexibility in travelling. We always give all our passengers a chance to choose the most suitable schedules for their journeys from Singapore to Hello Kitty Town. As soon as you book the charter, we will make sure that you are picked up from a location of your choice. Besides, we can also deliver convenient transportation at any time or day that complements your plan.
Considering the diverse attractions at Hello Kitty Town, sometimes you may want to spend the night around to continue with the tour the following day. In such situations, we will always make sure that the rental and driver are available to drive you from the park to the hotel or any other place for accommodation. There is not any time that we will withdraw the rental or driver before the end of your trip. Both will be left at your disposal for the entire trip.
Despite the amount of time that you may wish to spend at the theme park, we will ensure you are never inconvenienced in terms of transport. At the end of your trip, our drivers will also pilot you back to Singapore. However, groups can still book our rental for one-way trips from Singapore to Hello Kitty Town. With such freedoms, you have nothing else to focus on except the tour for a memorable experience.
Contact us today for your Coach Rental Needs for your Sightseeing Tours in Hello Kitty Town.
When planning a tour of Hello Kitty Town, Malaysia, there are a few things that you should always be very keen on in order to travel in comfort. One of them is the size of your group or team. We understand that it can sometimes seem tricky to find the most suitable bus or coach for all the people in your group. Therefore, our company offers a wide range of bus sizes that can be used by various groups for trips from Singapore to Hello Kitty Town.
Our fleet of rentals consists of vans, shuttles and mini buses, which are mainly recommended for small and medium sized groups. However, we also have full sized buses and coaches, including double decker buses that can accommodate up to 70 or more passengers. Unlike standard buses and coaches, our rentals come with great facilities and features for the safety and comfort of all passengers. Some of these include, reclining leather seats, air conditioning controls, entertainment systems, internet access among others.
Our rentals are uniquely designed to deliver great comfort and luxury to all passengers, including kids. Besides the spacious seating arrangement, passengers will also get adequate space for their luggage throughout the trip.
Planning for a trip from Singapore to Hello Kitty Town might seem challenging but, you can now easily get the best solutions; simply contact us!