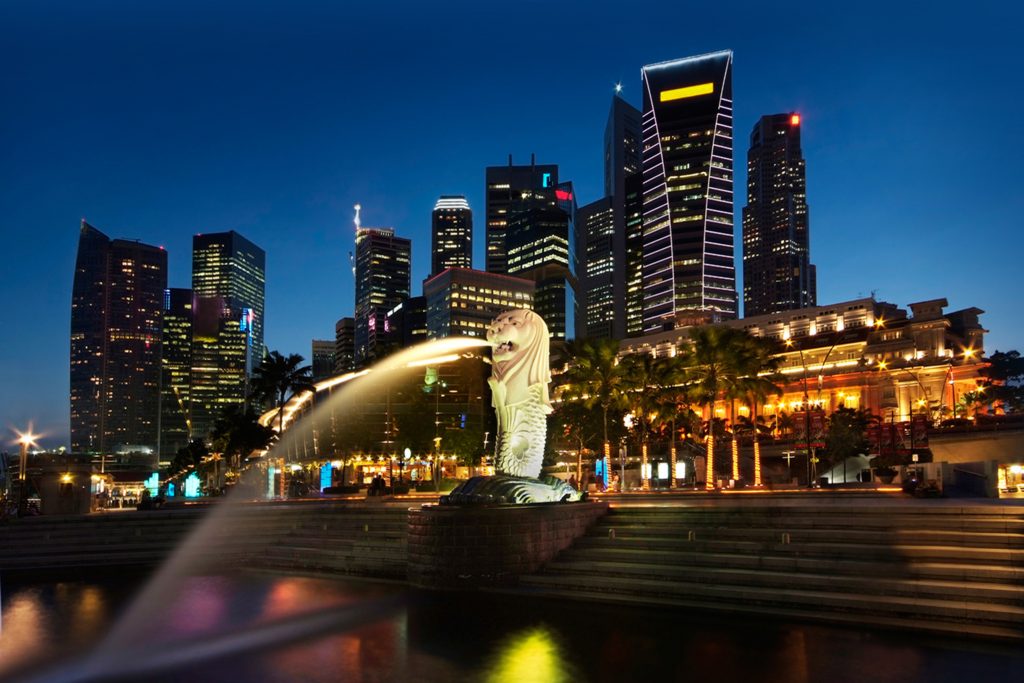 Singapore has been a key tourist destination for many years, receiving visitors from all over the world. This is attributed to the diverse attractions evenly spread across the country. Singapore is home to some of the world's highly treasured historical monuments and landmarks, hotels, parks and so much more for fun-packed sightseeing tours. The best way to enjoy sightseeing tours with a group of friends, family or colleagues is a coach rental. A tour bus is the most efficient and cost-effective option that can enable groups to visit all the destinations of their choice without limitations.
Booking a coach rental for sightseeing tours Singapore is also an easier way of ensuring that groups travel in ultimate comfort and safety. We can help you avoid a lot of pressures and the inconveniences commonly experienced in public service buses and taxis.
Places to Visit in Singapore
There are quite a number of places and attractions that you can visit for sightseeing tours in Singapore. At Bus Rental Singapore, we are here to serve you with the best coach rental services to any destination that you may want to visit. The following are some of the key attractions that most people have been able to visit while on sightseeing tours Singapore with our coach rentals;
Merlion Park
Jurong Bird Park
Singapore History Museum
Sentosa Island
Gardens by the Bay
Orchard Road
Depending on the theme of your tour, attractions can range from monuments, religious landmarks, museums, park/ gardens, cultural attractions among others. Due to the wide range of attractions, there is always a guarantee of something for everyone. There are attractions for the whole family, adults, teenagers and kids, which ensure the interests and preferences of all, are catered for.
Even if you may not be able to identify the most ideal attractions to visit for sightseeing tours, we also have travel experts to guide you through the process in order to experience a unique and exciting tour. Apart from the historical monuments and landmarks, we can also take you around Singapore's sports, entertainment and recreational spots to watch and also indulge in a series of activities.
Enjoy Flexible Tours
Whenever you acquire a coach rental for sightseeing tours Singapore, there is also the advantage of convenience. Travel schedules for coach rentals are based on the needs of tourists, which means you can choose when to go on the trip and also the places to visit. This makes it much easier for every group to plan their trips as desired without feeling under pressure. We are willing to always execute the trip according to the given schedule.
Whether you only need a short trip around the city or to other far destinations across Singapore, our coach rentals and drivers are always ready to deliver the best services. As soon as you book the charter bus, our drivers will collect tourists from the locations provided including, homes, hotels, and offices. From then, we will drive you to all the indicated destinations with stop overs along the way, just as you wish.
After the trip, our drivers will still make sure that you are driven back safely to your home, hotel or any other designated place.
Experienced drivers
For convenience, we have also assigned licensed drivers with great experience to pilot tourists across Singapore. Our drivers have proper knowledge of the road networks as well as attractions to ensure that you are able to traverse quite a number without delays or even losing directions. We only ask you to provide the destinations and we shall get you there fast and safe. Our drivers are also trained on safety measures to make sure that all tourists on board are comfortable and enjoying smooth trips.
Contact us today for your Coach Rental Needs for your Sightseeing Tours in Singapore.
Wide Range of Coaches and Buses
In many occasions, large groups of tourists have found it challenging to find rentals that can comfortably accommodate them on sightseeing tours. However, such are hassles that you will never have to go through with us. We have a large fleet of rentals that you can always choose from based on the size of your group and desired experience.
Our rentals for sightseeing tours include the following;
Coaches
Double decker buses
With the huge collection of our rentals, we are able to cater for all group sizes including small, medium and larger ones. Even if you may need a more luxurious tour, we also have limos and luxury  mini vans for small groups of five to seven people. Our full sized buses and coaches can accommodate up to 70 people and more. This can ensure convenience and also shield you from the high costs of hiring different buses or mini buses for just a single tour.
We also have specialty coaches that can serve as means of transport and also extensions to parties. These are luxurious party buses that can be used for traveling as well as partying, and ideal for groups planning theme park tours. With a party bus, you and your team will not need to hire a resort or even part of the park for a party while on tour, instead, hold the party on the bus.
Affordable Rates
At Bus Rental Singapore, our goal is to ensure that both local and foreign tourists are never troubled with expensive costs of trips.  Apart from the lower rates that we offer, we also try to always make it more affordable for groups to enjoy sightseeing tours Singapore. In fact, we can always customize the best coach rental for sightseeing tours to your budget. We believe that even on a minimal budget, groups should still be able to enjoy unique and exciting trips across Singapore.
Simply book a coach online or contact us for the most fulfilling sightseeing tours in Singapore for the family or in the company of friends and colleagues.