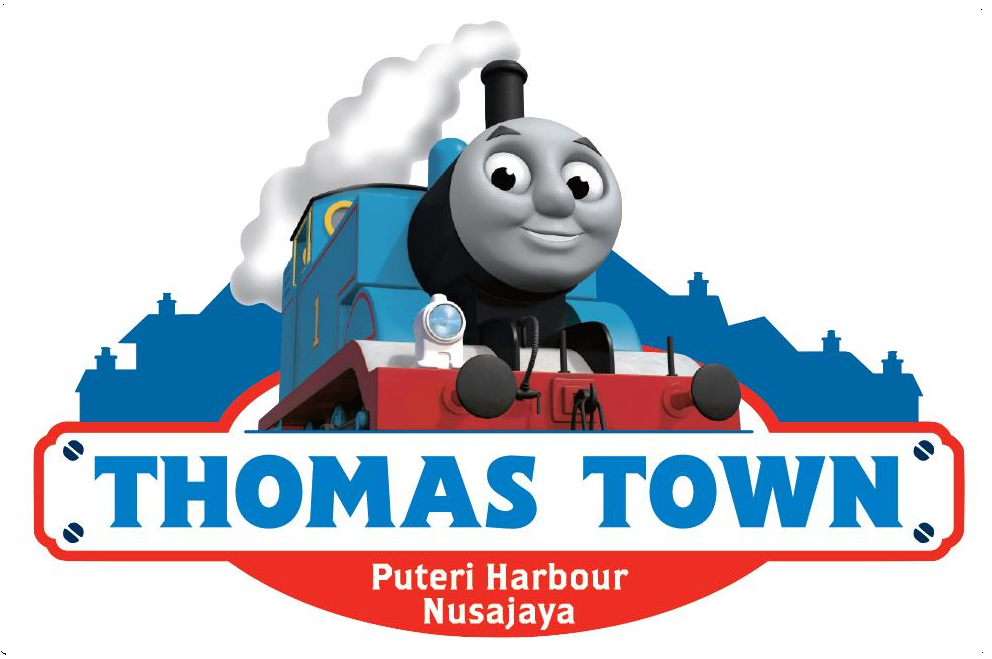 Formerly known as the Little Big Club, Thomas Town is a theme park located in Johor Bahru, Malaysia. Over the years, the theme park has been attracting families from across Malaysia, Singapore as well as other parts of the world. Considering the diversity in activities offered at Thomas Town, it would be great fun to visit in the company of your family or a few close people. In order to enjoy the experience of visiting Thomas Town, you need a dependable coach rental that can meet all your travel needs.
Hiring a coach rental from Singapore to Thomas Town is the best transport option that can enable groups to easily avoid common hitches usually experienced during tours. For example, we can help you save time and also ensure a more comfortable trip to and from the theme park. Besides, a coach rental is also quite affordable compared to public service buses or taxis.
Things to Do in Thomas Town
Johor Bahru is home to several theme parks but, Thomas Town is coming on top. And, this can be attributed to the unique and diverse attractions that the theme park offers. Also located in Puteri Harbor, Thomas Town is a great place to spend the weekend or holiday with the kids. In fact, it can even be more exciting to visit with the whole family since it can cater for both tastes. Since the theme park is located in the same place as Hello Kitty, there is just so much to enjoy.
Thomas Town is split into two sections whereby the first one comprises Pinngu, Angelina Ballerina, Barney and Bob the Builder areas. The second section of the theme park, which is located on the upper level features Thomas the Tank Engine and his friends, perfect for small kids who are just about to begin school.
Kids can get involved in several activities at the Bob the Builder area, where they will have the chance to build blocks and puzzles. This is a larger play area that can accommodate several kids at a time. And, even after play, kids and adults can also move further to enjoy sizzling cuisines at the food court just next to the play area.
To take the fun to another level, you can also visit the Angelina Ballerina dance studio. At this section, children can enjoy amazing dance classes with Angelina herself, which are offered throughout the day. This is an ideal spot to let your kids flex their waists dancing to Angelina music. Further, you can also extend the tour to the Pinngu and Barney play areas.
The lower level of the theme park also has a section for live shows where you can spend some time catching up on the fun. At the shows, kids are also given an opportunity to test their vocals on the microphone, which could go a long way in making the trip more exciting. The park features TV shows starring the characters on big screen. Kids can also enjoy Thomas Town themed rides with Thomas the Tank Engine, cranes, helicopters and windmills.
One of the most interesting things about touring Thomas Town with us is that it offers a wide range of activities for various age groups. For example, there are play areas suited for 2, 4 and 5 year old. This enables you to choose the most suitable activity for your kids.
Enjoy Flexible Trips to Thomas Town
It is always the desire of every traveler to find a coach rental that can deliver convenient services at the time of need. And, that is what you can always get whenever you acquire a coach rental from Singapore to Thomas Town at Bus Rental Singapore. Unlike public bus services or taxis, a coach rental offers more freedom to enable you enjoy the tour in the best that you desire. We understand the diversity in fun activities that kids can enjoy at Thomas Town and, are keen on ensuring that you have all the time to catch up on the fun without worrying about how to get back home.
With us, you are never restricted to any travel schedule since we transport passengers on their own terms. This means you can always choose when you to visit Thomas Town. The theme park is open daily and as a result of this, you are free to visit at any time that you wish. Our drivers will ensure that you are picked up from your home or any other designated place at the required time.
In case you may want to visit a few places on the road to Thomas Town, our drivers will always makes sure that the trip goes on as expected. We always leave it to passengers to choose how they want to travel so everyone can get the required experience. After the trip, we will also see to it that you are safely driven back to Singapore. With such flexibility, there is no doubt your trip will be unique and fun, just the way you want it.
When travelling with us, you do not have to rush your tour because we are willing to wait until you have had the desired experience. Groups can book online for one-way or return trips. Even if you may want to stay around for a few days, the coach and driver will remain at your service for the entire period. Even if you wish to also visit other attractions in Johor Bahru, our drivers will make it happen at your own convenience.
Contact us today for your Coach Rental Needs for your Sightseeing Tours in Thomas Town.
Our company offers rentals of various sizes from where you can always choose the right one for your group tour to Thomas Town. For small groups of less than seven people, we have minivans and shuttles. However, medium and large-sized groups consisting more than ten people can also enjoy comfortable rides on our mid sized buses. We also have full sized buses for larger groups of  up to 70 people or more.
Get in touch with us today for the perfect coach rental from Singapore to Thomas Town.