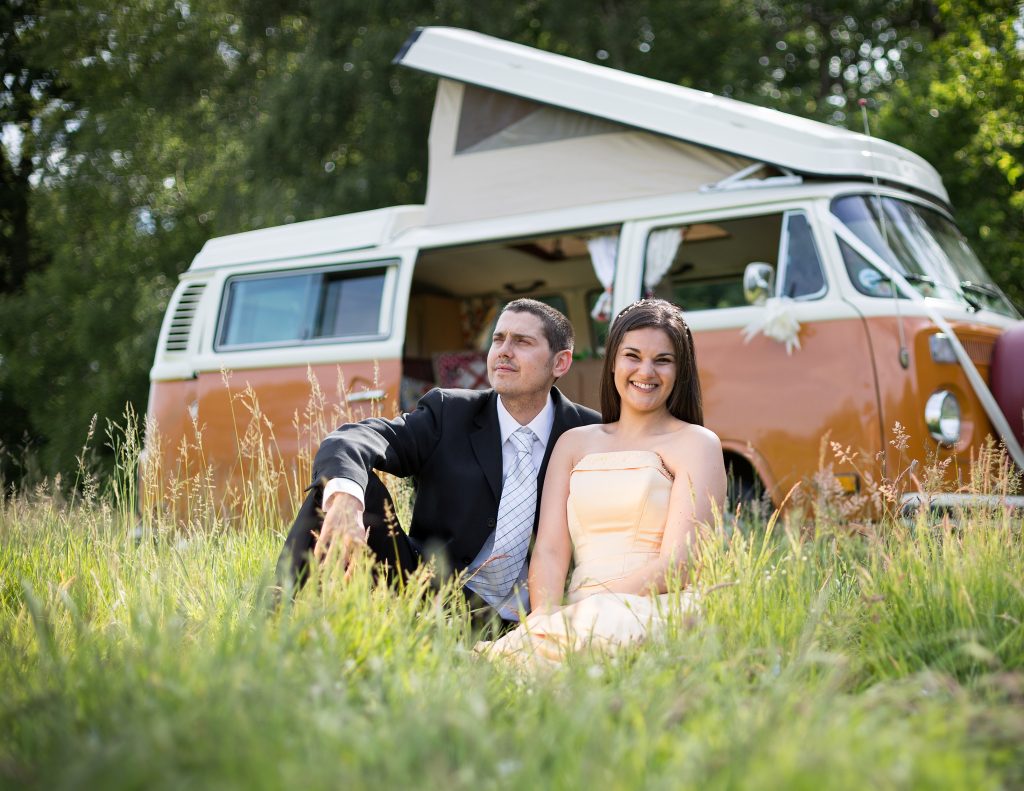 The success of a wedding is not only about the treatment accorded to the bride and groom but also their entourage and guests. Bus Rental Singapore offers luxurious wedding mini bus rental services that you can always rely on to give the guests invited to your wedding a more convenient means of transport. We understand the important role played by guests at wedding celebrations, and are well-equipped to keep them safe and in the right moods to and from all wedding venues. We can deliver more comfortable and affordable transport for both the couple as well as guests before and after the wedding.
Although some guests may opt to use their personal cars and vans to attend weddings, this could sometimes be very inconvenient and troublesome. Besides, not all guests may have adequate means of transport. However, a good wedding mini bus rental can always save you from all these troubles since it can adequately cater for the safe movement of the couple and guests to and from wedding venues. By obtaining a wedding mini bus charter, you are able to easily avoid delays while also ensuring safe transport for your guests.
Our wedding mini bus rental services are not only focused on delivering convenient and safe transport to wedding venues but also the experience of passengers aboard our fleet. Our mini buses are enhanced with special amenities and facilities to ensure that all passengers are able to feel comfortable and enjoy their trips. With us, you are guaranteed the best wedding mini bus rental, customized to your expectations and budget.
Get a Wedding Mini Bus Rental for transport to all destinations
In normal occasions, weddings attract guest from various parts of the country and even abroad. Besides, weddings are also usually conducted in different venues, which also require that guests must be accorded a better means of transport. The best way to ensure that all your guests are accorded a more efficient and comfortable travel is hiring a wedding mini bus rental. Our mini bus rentals can move your guest from the airport to the hotel as they await the special occasion.
After dropping off your guests at the hotel, we can also schedule to pick them up later for dinner or the wedding venue for rehearsals. On the day of the wedding, we can also cater for the transportation of the couple, entourage and guests to and from all the venues. One of the benefits of a wedding mini bus charter is that it enables all your guests to travel as one, for convenience.
After the wedding, we will also ensure that your guests are safely dropped off at the hotel or airport to their destinations. Sometimes, you may also want to take a short trip with the guests for photo shoots and other parts of the celebrations. We can still deliver an ideal travel solution to cater for all your guests.
Luxurious Transport to and from Wedding Venues
We do not just offer transport services to weddings but strive to give all our passengers a unique experience to make every trip more enjoyable. Our goal is to ensure that your guests are able to travel in ultimate comfort and safety even if it's over just a short distance. Our buses and services are equipped with sophisticated amenities and features to keep all passengers in a celebratory mood.
For a more prestigious trip, we offer the following;
Air conditioned mini buses with comfortable leather seats
Great entertainment systems on wide screen TVs, CD/DVD systems
Wi-Fi
Our wedding bus rentals are not only for the transportation of the couple and guests but can also be customized to serve as an extension to the wedding venue. A wedding mini bus charter can be an ideal platform to give your guests exclusive entertainment after the wedding or as they move from one venue to another.
Do not wait to start running up and down in search of an ideal wedding mini bus rental service at the last minute. Simply talk to us now for the ultimate solutions!
Reliable Wedding Mini Bus Rental offered on your own Terms
Wedding plans are not usually the same and this always requires that each is accorded a unique treatment from the means of transport to other aspects. At Bus Rental Singapore, we intend to give you the desired freedom to enjoy the special occasion without worrying about a means of transport. All our wedding bus rental charters are offered according to the requirements of every client.
Depending on your needs or those of your guests, we can plan timely pick-ups and drop-offs at to ensure that there are no delays at all. After pick up, our drivers will ensure that all are transported fast and smoothly to all the intended venues within the required time. In fact, we can even ensure that your guests arrive at all the venues early to save time.
Sometimes, planning weddings can be challenging, and this could mean changing even the program after the event is underway. We are very flexible in service delivery and can always shift our schedule to suit any program. Our wedding planners can always make the required changes to your travel schedule in the shortest time for greater convenience. With us, you are guaranteed safe travel to all wedding venues at any time, and also within the shortest time.
Affordable Wedding Mini Bus Rental Services
Over the years, people have shied away from hiring wedding mini bus rental services simply because of the myth that they are usually expensive. However, Bus Rental Singapore is changing this to ensure that anyone can now afford the best wedding bus charters so as to give the special occasion, the ideal treatment it deserves. We have one of the lowest rates in the industry to enable you get the most reliable, comfortable and safe wedding rental for less.
Whether you need a wedding mini bus, bus or limousine rental service, we can deliver the best for your budget. We also offer affordable mini buses and buses for birthdays, corporate parties, family gatherings, bachelor and bachelorette parties as well as leisure travels in Singapore.