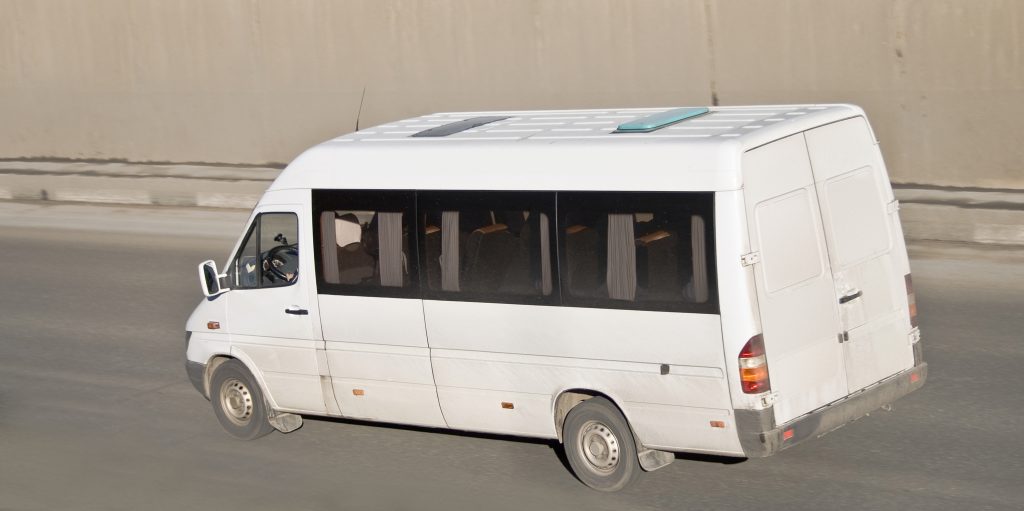 A mini party bus rental is an ideal option for a more convenient, safe and comfortable trip with a group of friends, family members or workmates. Whenever you hire a mini party bus from Bus Rental Singapore, there is always an assurance that all your transport needs are adequately catered for. In this way, you and your companions can go ahead and let loose for a more fulfilling trip to any destination in Singapore and Malaysia. We have a larger fleet of luxurious mini buses that you can always acquire at very pocket-friendly rates at any time and in every season.
In most occasions, people book venues in order to get an ample space for hosting parties. However, this is a common concept that almost everyone is used to and could also cost quite a lot of money. A mini party bus charter offers a unique kind of experience that will enable you have a great time in various spots without spending more. With our services, you can even choose not to alight at any destination, instead, hold the parties as you move around in one of our prestigious luxurious mini buses.
Apart from the comfort and affordability that comes with our services, we still guarantee friendly and accommodating customer service. We do not have any standard procedures for serving clients but, always design our services based on diverse client needs and preferences. This is aimed at making sure that every passenger aboard our fleet receives the best mini party bus rental services well-suited to their travel schedules and budgets.
Mini Party Bus Charters for All Parties
At Bus Rental Singapore, we are committed to delivering the ultimate transportation solutions for various kinds of travelers. Over the years, many people have relied on public transport services but they are too general in their approaches, which makes them quite restrictive. We have a wide collection of mini party bus charters from where you can always get an ideal pick for your occasion.
We offer mini party buses for various occasions including;
Considering the rich cultural diversity of Singapore and Malaysia, there are lots of fun activities to indulge in, and places to visit. As such, you can still hire our mini party bus charters for leisure travels to neighboring country or just around your city. In fact, this is a unique experience that so many people have not yet discovered, but could be a great way to shed of the stress from an entire week of work.
Reliable Mini Party Rental Services to any destination
One of the benefits of obtaining mini party bus charters from Bus Rental Singapore is that you can always be sure of getting the right bus that you need at any time. After dealing with different clients for a long time, we have been able to understand that each group of travelers usually has their own schedules. As a result of this, we always create travel timetables based on the travel plans of every group.
Whenever you acquire our mini party bus rental services, you can be sure of traveling on your own terms. We always try to stick to the schedules given by every group of travelers so you can always get the desired experience from your journey. Even if you may need to change the travel schedule in the course of the trip, our bus attendants can still make the required adjustments at your convenience.
All our mini party buses are regularly maintained in the perfect condition for both short and long haul trips across Singapore and Malaysia. With us, you will no longer face inconveniences like frequent breakdowns. Our drivers are licensed and conversant with various road networks across Singapore and Malaysia, hence, a guarantee of a smooth, safe and quick ride to and from any destination.
Travel in ultimate luxury and safety
There are quite a number of occasions whereby passengers have come from trips feeling tired and weak. However, that is something that we are changing with our services. We are committed to ensuring that you can enjoy your trip in a relaxed and conducive environment. While aboard any of our mini party buses, you can never get bored because there is so much to admire not only from the fleet but our services at large.
Our mini party rentals are kept in the best condition with unique designs for every kind of trip. The interiors are designed with air conditioning facilities, luxurious and comfortable seats to keep you comfortable throughout every trip. Besides, passengers can also enjoy great entertainment and recreation with the widescreen TVs, CD players and sound systems fitted onto our party buses.
Choose the right Mini Party Bus Rental for the size of your group
Depending on the type of party and your expectations, you may either choose to constitute a small, medium or large-sized group. That is why we have various sizes of mini party charters for use by different group sizes. We can help you choose the most appropriate size that can cater for all your guests and also their luggage, in case you will need to carry a few items to the trip.
For a remarkable experience to and from your party, our fleet consists of the following kinds of party buses;
We understand that there are some parties like weddings that might require a large number of guests to attend. Instead of hiring different mini party bus rentals, we can offer a double-decker luxury bus. Depending on the number of revelers or guests, we can always find an ideal party bus. This will not only save you money bit also ensure convenient transportation.
For more information on our Mini Party Bus Offering, Contact us today!
Enjoy lower rates on all Mini Party Bus Charter Services
Finding a party bus rental company that can deliver high quality services at pocket friendly rates can sometimes be challenging to most people. But, why go through all the stress when you can always get the best from us effortlessly? We offer the best mini party bus rental services to any destination in Singapore, at the most affordable rates. Simply get in touch with us for the ultimate Party Bus Packages to all your party transport woes.