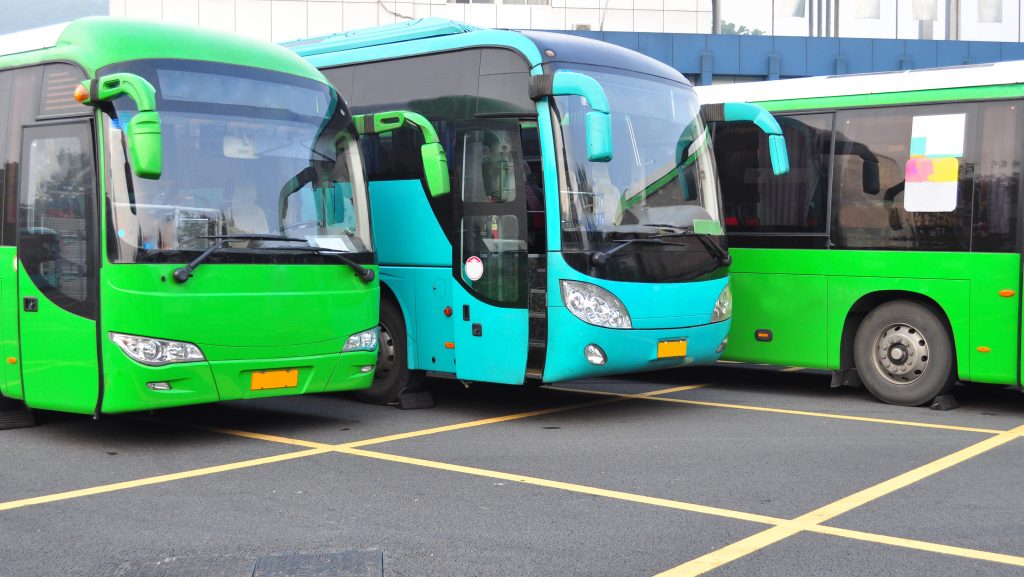 When planning to travel around Singapore and to/from Malaysia with a group of friends, family members, colleagues or even business associates in discretion, private bus and coach rental is an efficient way to ensure a safe, comfortable and cost-effective trip. At Bus Rental Singapore, we offer highly efficient and reliable private bus rental services for both short and long haul trips. We have a wide range of buses and coaches that you can choose from depending on your occasion, budget among other preferences.
Our private bus and coach rentals are available to transport travelers to and from all occasions and destinations including, sightseeing, corporate events, airport transfers, cruise transfers, birthdays, camping parties, and personal use as well as school trips. In offering private bus and coach charter services, we are always keen on ensuring that all travelers move in ultimate comfort and confidentiality as expected. We understand the diversity in bus travel industry and are well-equipped to offer you the best travel experience.
We always strive to deliver world-class private bus and coach rental services that are custom-designed to the budgets and travel needs of all clients. All our drivers and bus attendants are qualified and certified with great experience to make your trip worth remembering. Whether you need to travel in the company of only a small group or large number of people, Bus Rental Singapore always has you covered in every step of the way.
High Quality Private Transport Solutions
Although public bus transport remains a common mode of movement to many people, it has also been faced with quite a number of issues, impacting poor quality services. With our professional private bus and coach rental services, there is always a guarantee all your needs will be met. Having been in the bus rental service industry for a long time, our attendants are well groomed to ensure that you travel in ultimate comfort throughout the trip.
We have a fleet of buses and coaches, well-designed and fitted with sophisticated gadgets to offer travelers a comfortable and remarkable tour. We have buses and coaches from small groups of 6 to a large group of 45 and above. Besides, each fleet is designed uniquely so you can get the best pick for your occasion. However, we can also conduct custom designs for special occasions like birthdays, graduation parties, weddings and tours.
All our buses and coaches are kept in the best working conditions to ensure that experiences such as breakdowns are eliminated. We have a team of bus and coach assistants in every bus at your service. However, there are also special occasions when we can increase the number of attendants to offer travelers a more fulfilling experience.
Convenient private bus and coach rental services
We understand the value of time and are always on-the-go to make sure that all schedules are met. As soon as you make a request for our services, our customer service team will get in touch to get finer details of the trip so as to develop a schedule that suits your timeline. We can arrange pick-ups and drop-offs based on the needs of all your travelers. Our drivers are always punctual and can keep all deadlines without excuses.
Sometimes, you may be faced with an emergency, for instance, your van breaks down and waiting for it to get fixed could take a longer time. The best way to ensure that you can easily get to your destination safely and on time is calling our private bus and coach rental. We can always dispatch an ideal bus or coach for all your companions within the shortest time.
In every service that we deliver, there is always an aspect of flexibility so your specific demands can be met. In case you may need to change your schedule, our travel attendants can always make the necessary adjustments in time for reliability. Even if you are stranded somewhere with a group and need emergency evacuation, we can organize immediate private transport. We cater for both one-way and two-way travel options. However, our company can also handle regular private bus and coach transport.
Travel in ultimate luxury and comfort
With Bus Rental Singapore, you can always be sure of a more luxurious and enjoyable travel even if it's over just a short distance. Our buses and coaches are designed to offer every traveler a different experience from regular bus trips. Some of our buses are equipped with state of the art modern equipment from internet connections to air conditioned interiors and great entertainment systems so you can get the best experience.
Our buses and coaches are quite spacious and well groomed to make sure that every traveler is accorded the best travelling environment. Besides, our travel packages also come with extra services including, food and drinks, snacks among others. Our goal is to give you the most fulfilling bus or coach trip across Singapore.
Affordable Private Bus and Coach Rental
Cost is one of the main factors that many people usually consider when looking for bus and coach rental services. We understand the diversity in budgeting and are always ready to listen to your needs for the best services. At Bus Rental Singapore, we have a unique pricing policy that ensures all clients are accorded professional services within their budgets.
Depending on your travel needs and those of your companions, we can always help you find the right bus or coach rental for an amazing trip. Our experts can offer professional advice on the best packages that can save you money as well as time. Besides, there are also lots of offers attached to our bus and coach rental packages for the best value for money.
Talk to us now for All your Private Bus and Coach Rental Needs. Contact us today!
Instead of making several rounds across the internet in search of private bus or coach rentals, simply get in touch with us. We operate round-the-clock and always ready to come to your aid at any time of need. Our commitment is to deliver high quality and reliable private bus and coach rental services at fair rates that each traveler can afford. With Bus Rental Singapore, you can easily travel in ultimate privacy, safety, comfort and luxury to any destination in Singapore.