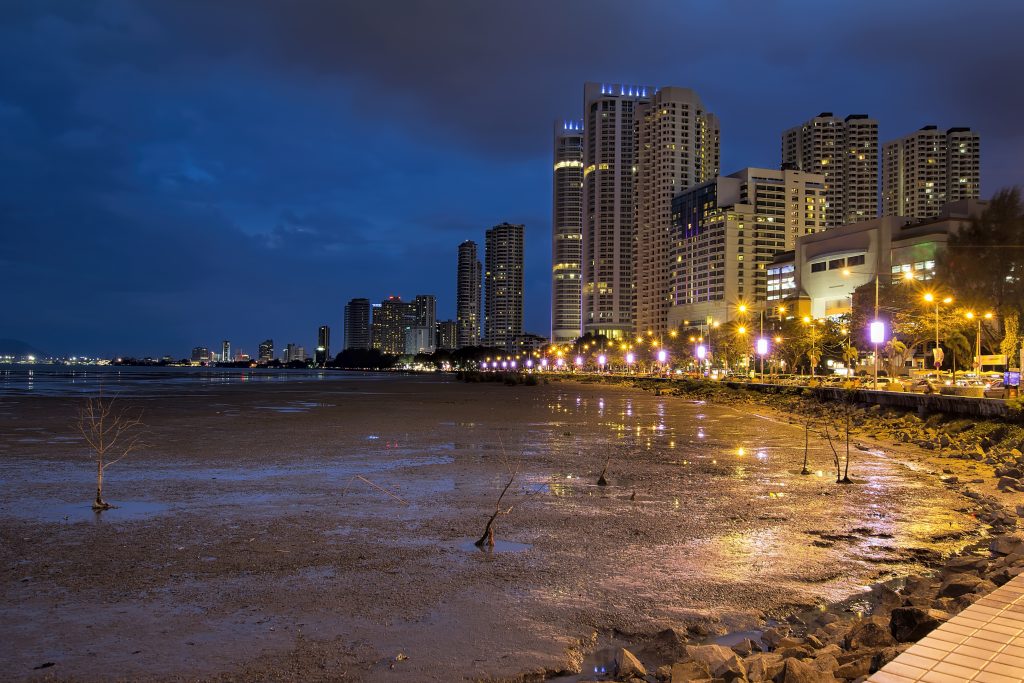 Located on the northwest coast of Malaysia, Penang is one of the places you should never miss to visit when in the Malaysia. It is dotted with endless attractions for the whole family that can make your tour more interesting and fun. The best way to experience the magic of Penang is by bus or coach. Bus Rental Singapore offers the best coach rental from Singapore to Penang that you can use with a group of friends, family or even colleagues. With us, you have the freedom of visiting any destination of your choice for the desired experience.
The state of Penang consists of two parts; Penang Island and Seberang Perai, which enables it to cater for diverse tastes of travelers, holiday makers, fun lovers and even corporates looking for business opportunities. In order to get the best experience traveling to Penang with any group size, a coach rental is always an ideal option. With us, you are guaranteed convenience and affordability in every trip between Singapore and Penang.
Enjoy trips to all Attractions and Destinations in Penang
Whether it is the first time you are planning to visit Penang or has been there before, there is always something for everyone on this side of the Peninsular Malaysia. In fact, Penang is a place that you could never tour in an hour or even a day. Therefore, you need a good coach rental that can transport you to all the desired destinations. There are a couple of places around Penang that we can take you on a tour of for an amazing experience without taking so much of your precious time.
Some of the places that you can visit while on tours from Singapore to Penang include;
Penang Hill also known as Bukit Bendera
Kek Lok Si Temple
Cheong Fatt Tze Mansion
Penang National Park
Snake Temple
Made in Penang Interactive Museum
Gurney Drive
Escape Adventureland
Adventure Zone Theme Park
Penang is an area that you can never get enough of because there is always just too much to see and do in the area. With a charter coach, you will no longer have to worry about where you can visit since we can take you to any attraction. Based on the purpose of your trip and the desired experience, our travel guides can assist you in choosing the best destinations and things to do in Penang. In this way, there is no doubt you can always be assured of an amazing experience from the trip.
There are still other amazing activities that you can get involved in while on a trip to Penang including; sightseeing, leisure walks on the island, shopping, adventure among others. If you need an exclusive place to just chill out and have some time with the family or close friends, there are several high end resorts and hotels in Penang.
For food lovers, Penang is a renowned destination for finger-licking Malaysian/ Chinese and western cuisines served along the streets and also in several eateries. We can take you on a food tour across Penang to experience the magic of its famed street foods.
Reliable Coach Rental from Singapore to Penang
In most occasions, people usually plan for trips ahead of the set date. However, there are also some who require daily transport and, others who may be faced with emergencies. In both situations, it is always the desire of everyone to get to their destinations safe and on time. We always give precedence to the convenience of all our passengers to make sure that the travel needs of each are met.
Booking our coach rental from Singapore to Penang has several benefits over public transport or even personal cars. Our company has a large fleet of buses, mini buses, shuttles and vans that can suit just any group size. As a result of this, you are free to travel with any number of people of your choice at any time. Since our coaches can comfortably transport larger groups at once, you will also be able to save so much time that would have been spent struggling with traffic.
Our coach rentals can offer both express movements of passengers from Singapore to Penang or scheduled trips with stop-overs along the road. Unlike public transport where your movement is restricted, we give our passengers the freedom to choose how they wish to travel. This means you can always make stop-overs as much as you wish on the journey.
With us, you will never be kept waiting for a coach to arrive but can always pick you up even at your doorstep. And, there is no condition that all passengers must be picked up at the bus stop, we can always pick up and drop off passengers at different locations for more convenience. This ensures you are safe throughout the trip between Singapore and Penang. We can cater for passengers traveling one way as well as return trips.
Another benefit of booking our coach rental from Singapore to Penang is that it offers passengers the freedom to travel at any time. We do not create fixed travel schedules for passengers like it is done in public transport or with company vehicles. Instead, we always leave it to passengers to decide when they wish to travel. You can book a coach on hourly, daily or weekly basis for convenient transport to Penang. Besides, companies can also acquire our coaches to transport workers for several months or a year.
Why Choose Bus Rental Singapore
Bus Rental Singapore is a premier bus service company that you can always trust for a unique and fulfilling trip from Singapore to Penang. With us, you will not only be able to travel in comfort and style but also more affordably. The following are more reasons to book a coach rental from Singapore to Penang with us;
The lowest rates in the industry
Luxury rentals for all group sizes
Great entertainment onboard
Friendly Customer Service
Simply talk to us for a customized coach rental from Singapore to Penang!