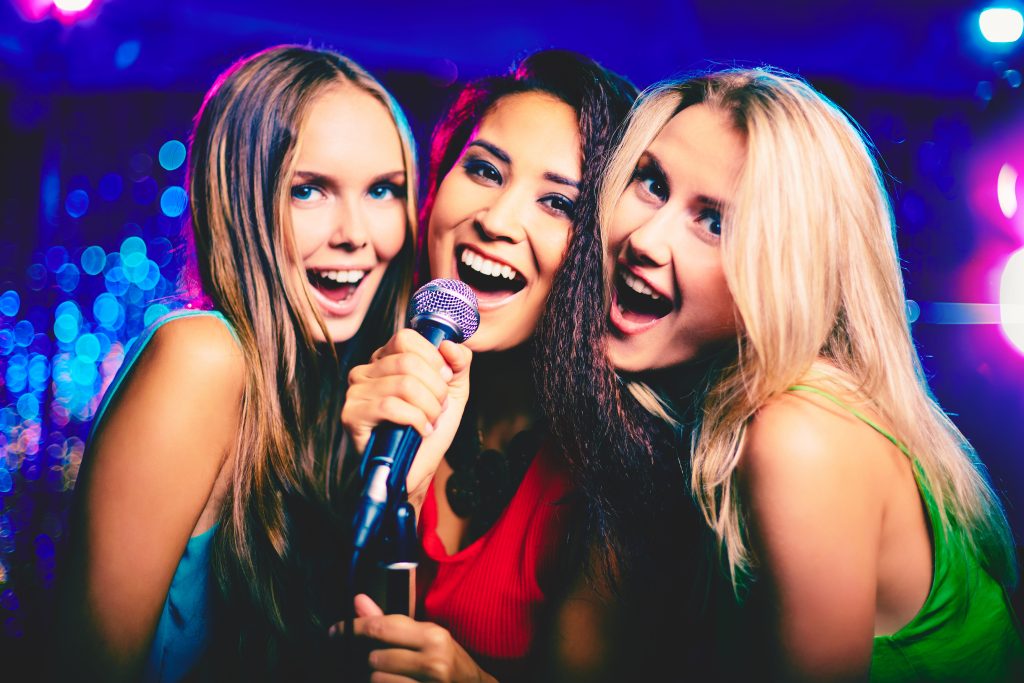 Karaoke parties always offer a great experience of live music and entertainment for children, youth and adults. This makes such events ideal for fun with family, friends or even workmates. However, one most important thing that you should always consider when planning karaoke or other parties is means of transport. Bus Rental Singapore offers the best karaoke party bus rental services that you can always acquire for a unique experience. Our services are trusted in the industry because of the convenience, safety, comfort and affordability that is always accorded to all our clients. In every karaoke party bus charter that you obtain from us, there is a guarantee for custom solutions, well-suited to your needs.
Bus Rental Singapore is a licensed company that operates across all cities in Singapore and Malaysia; hence, you can be sure of an ideal karaoke party bus rental to any destination. We have highly qualified drivers and bus attendants with great experience in operating luxury bus rentals. Besides, we also have a variety of karaoke party charter buses to choose from for the most fulfilling experience.
We are always very articulate in the way our services are offered to ensure each and every person is able to get custom party rentals. We are very flexible in the way we deliver all our karaoke party bus charter services for unrivaled convenience. In fact, our bus rentals come with amazing perks for enhanced comfort, safety, reliability and greater value for money. Try us today for a unique experience of a lifetime.
Large fleet of luxurious Karaoke Party Bus Rentals to Choose from
There are lots of karaoke parties that we usually attend from time to time and it is just right to seek a different kind of experience. At Bus Rental Singapore, we are committed to delivering the best experience that can offer you a unique kind of feel from the usual karaoke parties. That is why we have invested in a huge collection of karaoke party buses from which you are able to choose the most appealing rental.
We have karaoke party charters to suit different sizes of groups ranging from 7 seaters, 8 seaters, 9 seaters, 13 seaters, 16 seaters, 19 seaters, 20 seaters, 23 seaters, 24 seaters, 30 seaters, 40 seaters, 43 seaters, 45 seaters and more. Based on the kind of experience that you need and number of people in your group, we can always find the right karaoke party bus rental to match your partying needs and preferences.
Enjoy an Amazing Experience in Luxurious Karaoke Party Bus Rental
Parties usually require an ample environment where all can feel safe and enjoy themselves without any worries. That is what we offer to all clients who acquire our services. In fact, we have taken diverse measures to make sure that you can always have the best time in every trip with us. Our party buses are specially designed to give each traveler a unique but, fulfilling experience.
Some of the prestigious features of our fleet and services include;
Fully air conditioned party buses
Leather seats with sleek furnishing
Great entertainment systems, wide screen TVs, CD/DVD players
Internet connection
In every karaoke party that you attend through our services, we want to make sure that you get a remarkable experience to remember. As you continue enjoying a good time in the company of friends or workmates, you can take advantage of our internet connection services to take photos and videos, and share with the world.
Karaoke Party Bus Charter for all Occasions
Considering the prestigious charter buses that we have in our fleet, you no longer have to worry about where to find a sleek ride for any occasion. In fact, our bus rentals are not only for karaoke parties but can as well be a great option for other travel needs. Our party buses are ideal for both mobile karaoke parties and also transportation to various kinds of events. We can always help you in obtaining a party bus for;
Apart from the events listed above, there are times when you may also need urgent transportation to places like the airport. Despite the occasion or need, Bus Rental Singapore has the best plans for a great time. Even if you are planning a long-haul trip, we can still deliver the right services and buses suited to your demands.
Reliable Karaoke Party Bus Rental to suit any schedule
Getting a karaoke party bus rental to use on your own terms is not usually easy. But, we have now eliminated such worries with our services. In fact, you can now easily make a call and get the right party bus within the shortest time, at the place of need. Our drivers are well trained and disciplined to ensure that every client's schedule is kept without any compromise. Depending on your plans, we can always deliver the most convenient services.
We do not usually have a standard schedule for offering karaoke party bus rental services. Instead, all our services are delivered according to the specific needs and preferences of every group. Our experts will first discuss with you the most appropriate schedule prior to the trip or event. Through this, we will be able to cater for all those needs to give you the most remarkable experience. Even when it comes to emergency party bus rentals, we can still make sure that all your needs are met with unrivaled reliability.
For the most convenient, affordable, safe and luxurious karaoke party bus rental, do not hesitate to get in touch with us. Contact us today!
Affordable Karaoke Party Bus Charters
By relying on us for Karaoke party bus rental services, you can easily get the most luxurious and convenient party bus for less. Our rates are the most pocket friendly that you can easily afford with the budget that you have. In fact, you no longer have to dig deeper into your pocket because we also have amazing offers in store for greater savings in every party bus rental package. Our services are all customized to deliver the best value for money.