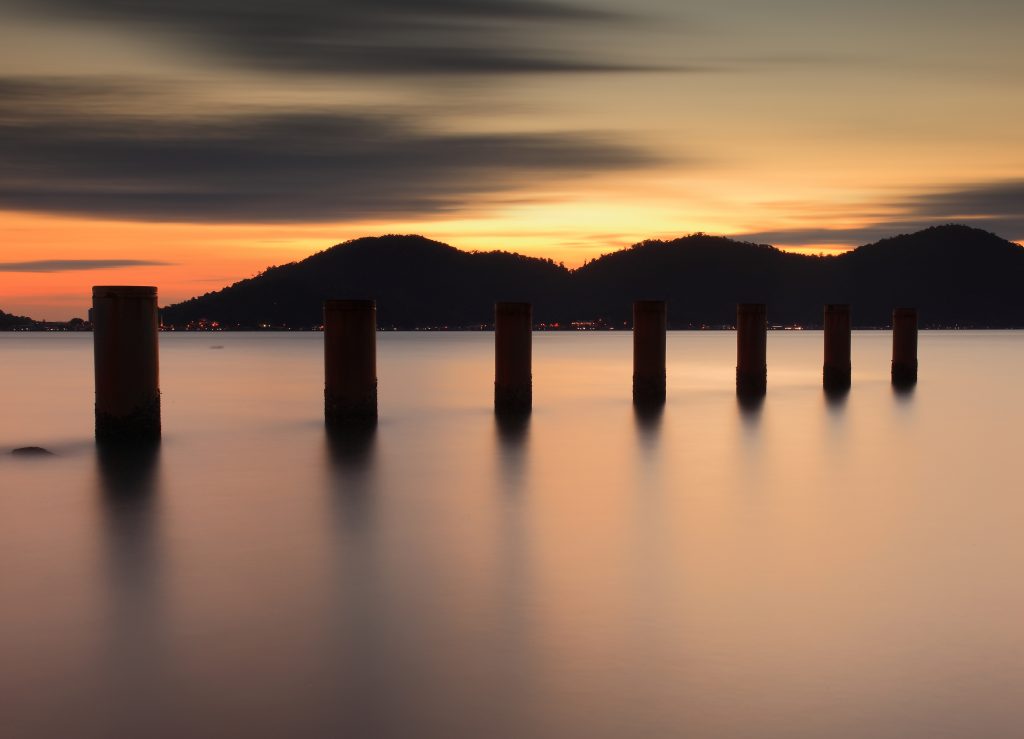 Once a little known fishing town, Lumut has become one of the frequently visited destinations in Malaysia. In fact, thousands of people move between Singapore and Lumut by road on a daily basis. When planning a trip with a group of family members, friends or colleagues, the best way to ensure a convenient, comfortable and affordable transport is through a coach rental from Singapore to Lumut. A chartered coach is a great option because it offers passengers the freedom of traveling on their own terms for the most fulfilling trips.
The coastal town of Lumut is known for diverse attractions that can suit leisure tours, business conventions, parties, shopping as well as holidays. In fact, there are quite a number of things that you can also do in and around Lumut during weekdays as well as weekends. The town is also home to the largest naval ship building company in Malaysia, which makes it an ideal destination for work and business trips.
At Bus Rental Singapore, our coach rental services cater for both local and foreign travelers visiting Lumut and its surrounding. With a coach rental from Singapore to Lumut, there is always a guarantee that you will be able to travel in a more organized manner with your group for less. We can help all group sizes get the most suitable rentals for luxurious and exciting trips between Singapore and Lumut.
Enjoy Exclusive trips to any Destination in Lumut
Just as above, the coastal town of Lumut is home to several attractions for both adults and children. Instead of struggling to fit in with the commotion in public transport, a coach rental can ensure that all your trips to Lumut are more comfortable and also, as planned. We can take you to any destination in and around Lumut at your own convenience. Some of the attractions in Lumut that you can enjoy while on a trip with us include;
Seashells and coral handicrafts
Boustead Naval Shipyard
Lumut jetty
Pangkor island and Marina island
Sandy beaches
Having been a fishing port for many years, you can also visit Lumut to enjoy great Malaysia seafood offered at the eateries and restaurants along the beaches and in town. Lumut is also the headquarters of the Royal Malaysian Navy, which is an ideal destination for educational trips. Even if you simply need a weekend getaway, there are various hotels offering amazing holiday packages for both the family and kids.
Travel on your Own Terms
Lumut is a town thriving with many activities that can attract people from various walks of life. As a result of this, you always need a means of transport that can offer you the freedom of visiting all the intended destinations without any restrictions. Although some people might choose public transport or personal cars, such measures are usually very restrictive and could significantly hinder you from having a great time on the trip.
By choosing a coach rental from Singapore to Lumut, there is no limit to where or when you can travel. We strive to always deliver flexible services that can be customized to the specific needs of all passengers. With us, passengers got to choose travel schedules that are well suited to their plans. Besides, we also offer passengers the freedom of changing travel plans while on trips.
We do not have any permanent travel fixtures at Bus Rental Singapore. Instead, we always deliver services based on unique client demands. Our coach rental can be hired on hourly, daily or even weekly basis. Besides, our company also offers transportation services for organizations moving workers between Singapore and Lumut over long periods of time like, monthly and annual basis.
Luxurious and Comfortable Coach Rentals
We always give precedence to the safety and comfort of all our passengers in every journey. When traveling with us, you can no longer experience aching joints or feeling bored because of the unique modifications on our rentals. Our coaches are designed to offer every passenger an exclusive and stress-free environment to travel in. Other than the full air conditioning facilities on the buses, you can also enjoy the following;
Comfortable, reclining leather seats
Entertainment on DVD/CD and wide LCD screens
Spacious and exquisite interiors
AC Outlets for phones, tablets and laptops
The facilities and amenities vary from one coach to another. You can also choose rentals with Wireless internet so you can stay in touch with the world while on tour. Our company can also offer specialty coaches that are designed for parties and other special occasions. Besides, we can also assign hostesses to serve your guests in case you may need the services. With such amazing packages, there is no doubt your trip to Lumut will always be one of a kind.
Get in touch with us at Bus Rental Singapore for the most convenient and affordable coach rental from Singapore to Lumut.
Affordable Coach Rental from Singapore to Lumut
According to some of those who have acquired our services, some people usually avoid hiring coach rentals simply because they think they are expensive. But, you do not have to incur inflated rates anymore, because we offer the lowest rates in the industry. Instead of burdening yourself with huge bills in public transport, our rentals can deliver convenient transport within your budget.
Our company has a team of professional tour planners and guides to assist clients in choosing cheaper coach rentals. In fact, we can still go further to offer you a few tips on how to always save more when hiring a coach rental from Singapore to Lumut for group trips. With your budget, we can deliver the most convenient and affordable coach rental.
The Best Rentals for all Group Sizes
We understand that people usually have different reasons for visiting Lumut, and as a result, there is no condition that you can only travel with larger group. Our company has a fleet of rentals from where you can always choose the best for a small, medium or large-sized group for a trip between Singapore and Lumut.
For small groups, we have limousines, private cars, mini vans, mini buses and shuttles. Larger groups can also be accommodated in our full-sized  buses, coaches and double decker buses.
Simply talk to us or book online for the best coach bus rental from Singapore to Lumut.