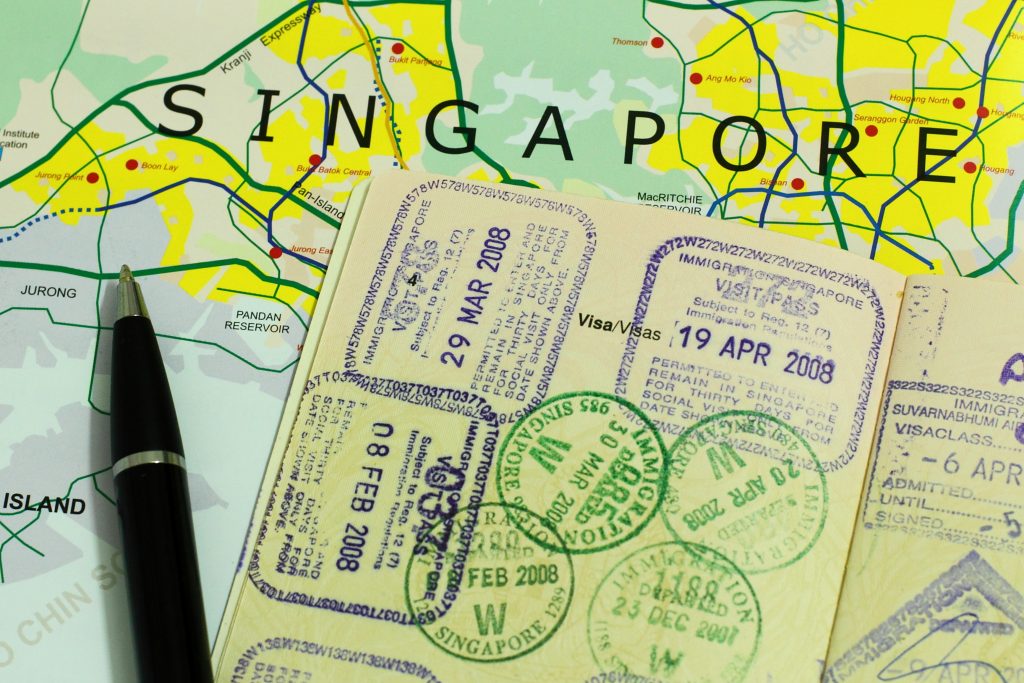 Transport by bus is the most convenient and cost-effective option for group trips from Malaysia to Singapore. A coach rental from Malaysia to Singapore offers passengers the freedom to travel in ultimate comfort on their own terms. At Bus Rental Singapore, we offer premier coach rentals to suit all group sizes who wish to travel from Malaysia to Singapore without the stress and commotion witnessed in public transport, and inconvenience of using personal or company vehicles. With our affordable rates, all groups can now enjoy smooth and exciting rides across Malaysia and Singapore within their budgets.
Travel to any destination between Malaysia and Singapore
There are various reasons why people travel from Malaysia to Singapore. Some do it for holidays, parties, excursions while others on business. As a result of this, passengers can either choose to travel express or make stop overs along the way, which makes it very important to always acquire a coach rental. With us, you can always travel to any destination between Malaysia and Singapore for the desired experience.
Some of the cities and destinations that you can visit with a coach rental from Malaysia to Singapore include;
Genting
Kuala Lumpur
Johor Bahru
Malacca
Penang
Ipoh among others
Malaysia is a renowned tourist destination with endless attractions for locals and foreigners as well. In fact, all the destinations listed above have something unique that could make your trip more worthwhile and fun. Therefore, we are always ready to offer convenient transportation to any destination or attraction that you may wish to visit when traveling from Malaysia to Singapore. In this way, every group is able to experience a unique and fulfilling trip free from any restriction.
Wide range of Coaches to Choose from
We understand that the number of passengers usually vary from one group to another. For instance, there are those who may want to travel with their families, friends or workmates, while some may also wish to transport employees, sports teams or students from Malaysia to Singapore. It is for this reason that we have invested in a large fleet of bus sizes.
This is a state-of-the-art coach that can accommodate up to 25 people comfortably seated. It is quite spacious and also offers amazing facilities to make every trip comfortable and entertaining. Some of the features of this coach include, air condition controls, individual LCD screens, comfortable leather seats, DVD/CD systems, AC outlets among others.
Specialty Coaches
In the category of our specialty buses, we have double decker buses, party buses and larger coaches that can accommodate up to 49 people and more. Unlike standard buses, our specialty coaches are designed with more seating and cargo space, alongside other features to keep you cool and relaxed throughout every trip.
Even if you may not have a larger group of people, we also have mini buses, shuttles and minivans to suit small groups. In fact, we can comfortably offer rentals for even smaller groups of 5 people. With this wide selection of rentals, you can always travel at your own convenience. Despite the size of your group, we can always offer the right match for an enjoyable trip.
Flexible travel schedules to suit every Trip and Occasion
Although we promise to take you to any destination of your choice, we also go further to make sure that you are able to travel whenever you please. Quite a number of people usually prefer traveling during the day but with us, you can always plan and go on a trip at any time. Besides, we do not restrict passengers to arrival and departure times like it is done in public transport. Instead, we create travel schedules based on the specific demands of every group of passengers that we transport.
Having been offering coach rental services between Malaysia and Singapore for quite a while, we understand the diverse needs of passengers. As a result of this, we can always deliver the right solutions to suit every trip or occasion. With us, you are free to choose the time of travel, number of stop-overs along the road, places to visit and also the duration of the trip. This will ensure that your trip goes according to plan.
Whether you need a one-way or return trip, our coach rental from Malaysia to Singapore can always deliver the desired experience. Our services can be offered on hourly, daily or weekly basis. Besides, organizations like businesses and schools can also hire our coaches for transport on monthly or annual basis. In fact, we can always make suitable travel arrangements to suit every kind of trip or event. In this way, you will be able to avoid a lot of inconveniences.
We are willing to offer you the most reliable transport solutions for all kinds of trips and events including, excursions, weddings, leisure travels, educational tours, graduation ceremonies, business trips, airport transfers, family reunions among others. At Bus Rental Singapore, we guarantee smooth and stress-free trips for all group sizes from Malaysia to Singapore. Even if you may not be very sure about the appropriate schedule, we can help you develop the best one for your trip.
Affordable Coach Rental from Malaysia to Singapore
Choosing our coach rental from Malaysia to Singapore can also enable you save a lot of money on the trip. While traveling by public transport, the cost of buying individual tickets for a large group of people can be very expensive. But you do not have to take such risks when we can deliver the best coach rental at a fair price. We understand the financial impact that trips between Malaysia and Singapore can have on travelers and intend to make it much easier for you.
We offer the lowest rates in the transport industry, and by choosing a coach rental from our company; you can always get the best deal for your budget. Even if you have a few items to carry on the journey, our buses are spacious enough to cater for all without any extra charges.
Instead of waiting for a better deal to come by, simply move to our online booking page or get in touch with us for the best coach rental from Malaysia to Singapore.