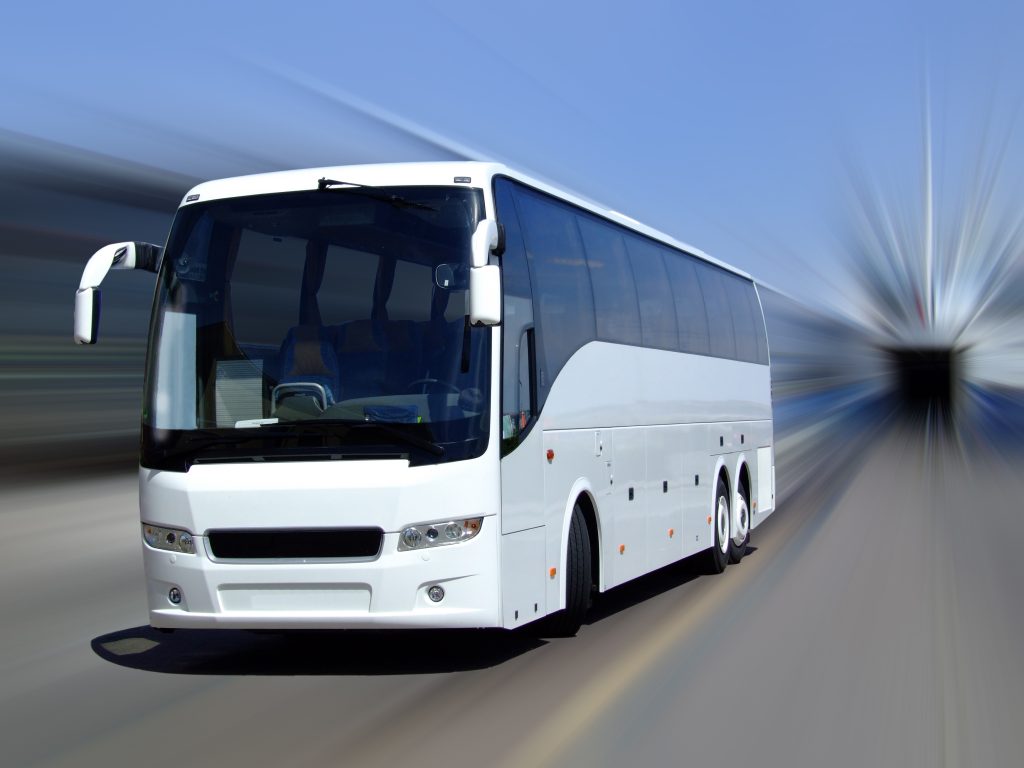 A mid-sized bus charter is an ideal means of transport for groups of about 16 to 29 people. One of the advantages of using this type of bus is that it offers convenience, safety and comfort to passengers for both short and long haul trips. Besides, a mid-sized bus charter from Bus Rental Singapore can also ensure affordability when it comes to the cost of travel as well as parties. Our buses are not only for transport but can also provide an ideal spot for hosting various kinds of exclusive parties in the company of a few people.
Generally, buses come in a variety of sizes that can accommodate different group sizes. In the same way, our fleet is also comprised of a large collection of mid-sized buses to choose from based on your needs and budget. Since we have several mid-sized charters, choosing an ideal one can sometimes be challenging to some people. However, there is no reason to worry because, we have professionals to guide you towards making the perfect fit for a more comfortable and safe trip.
Our mid-sized buses offer more than just transportation solutions. We are also focused on the kind of experience that passengers get aboard our buses. All our buses are fully equipped with great entertainment systems so passengers can enjoy every moment travelling with us. Besides, the buses are also spacious enough to cater for passengers as well as luggage. In this way, you will not only be able to travel in a more organized manner but also ensure convenience and affordability.
7 to 9-Seater Mini Bus Charter
Whenever you are planning a leisure travel with a small group of friends or need an ideal means of transport for airport transfers, the best option to always go for is the 7–9 seater bus rental. These Mini bus charters are uniquely designed with comfortable leather seats and enhanced facilities to deliver the most fulfilling experience.  The 7–9 seater mini bus charter is also ideal for events like, corporate meetings, business conventions, school trips, weddings and graduation parties.
Although a group of ten to fifteen people may look like a small number, moving from one point to another can be very tricky, especially when they are using different buses. Instead of taking such risks, simply get a 13–16 seater mini bus to ensure that all can travel more conveniently as a team. A bus of this size can be used for transport to various kinds of events including, weddings, birthday parties, corporate parties, graduation parties, educational trips as well as airport transfers.
Provided you are planning to travel in the company of more than 15 people, the 16–19-seater mid-sized bus is the best option to always go for. However, there is no condition that you have to meet the maximum threshold. The rentals can also deliver convenient transport to and from various events like, weddings, graduation parties, educational trips, leisure travels and corporate parties.
A group of more than twenty people is usually a large size that can be hectic to deal with if you do not have a good travel plan. We can offer 20–24 seater mid-sized buses to enable you travel as a team and also avoid inconvenience. Due to the ability of the mid-sized buses to cater for a large number of people, there are usually recommended for long trips that could prove expensive when using different vans. However, we can also deliver the buses for short distance travels to various events and parties, including airport transfers.
24 to 30-Seater Mid-sized Bus Charters
When planning to travel with family, friends or colleagues to events like, weddings, graduations, corporate team building conventions or educational trips, which usually involve larger groups of more than 25 people, we have the right mid-sized buses for better transport. We also recommend the 24–30 seater mid-sized buses for trips that involve movement of larger groups of people across several destinations. With this size of bus, you can easily coordinate the trip without worries about some being stuck on traffic or left behind. The bus can be ideal for tours around the city as well as road trips.
Looking for Mid-Sized Bus Chartering services? Please contact us for more details!
Other categories of our Mid-sized Bus Charter Fleet
Apart from the ones highlighted above, we also have other categories of mid-sized buses from which you can still choose the most suitable for your trip. These include;
The above specialty buses are designed in a unique way to suit both transport and parties. The 40–49 seater buses are ideal for such large numbers traveling over short and long distances. The limousines and party buses are quite luxurious for special occasions like weddings, business meetings, bachelor and bachelorette parties, birthdays and also corporate parties. Depending on your needs and schedule, you can choose to party while the bus is on the move or make stop overs at different points.
Double decker buses are very spacious with adequate seating and luggage space in both decks. They are a great choice for groups of more than 50 people traveling over short distances. However, we can also offer transport for long distance trips on double decker buses if you may need the services. Apart from just delivering convenient travel, our double decker buses can also be customized for parties. Instead of booking a very expensive venue, our buses can be designed specifically to serve as an enclosure where you and your companions can party more peacefully and stress-free.
The Best Mid-sized Bus Charter for your Budget
Over the years, people have not been keen on hiring mid-sized buses when making transportation plans for trips or events around the city.  The key reason is, some think it is expensive. At Bus Rental Singapore, we have proven that anyone in Singapore can now get the best mid-sized bus charter without spending large sums of money. We have one of the lowest rates in the industry to enable you save more on the cost of obtaining a bus charter service Singapore.