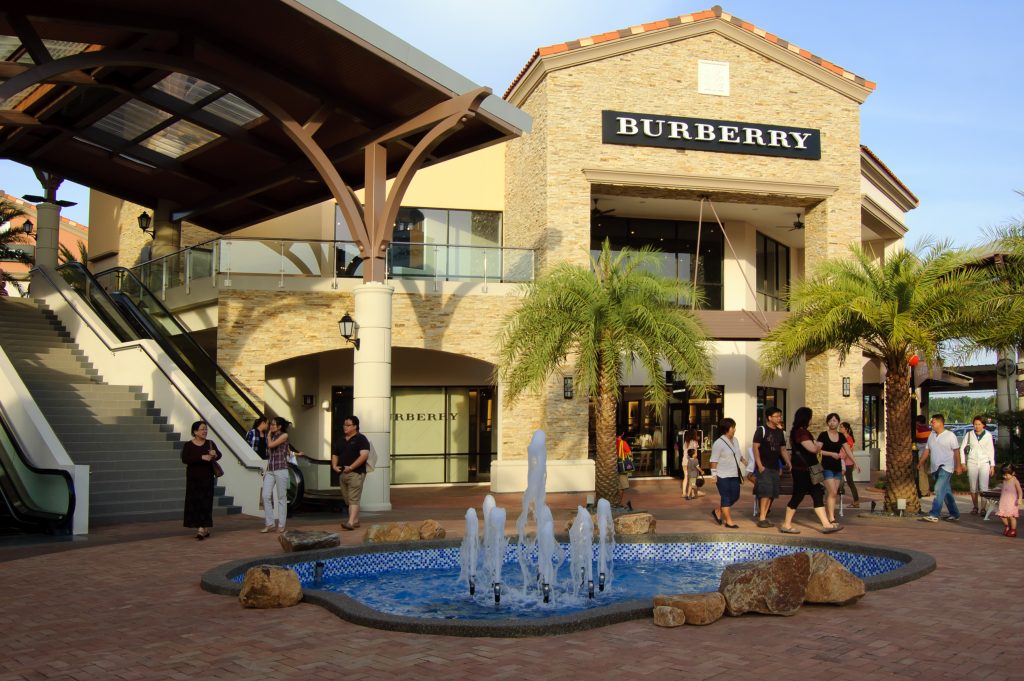 Johor Bahru's Premium Outlet is a key shopping destination that has continued to attract locals, Singaporeans as well as foreigners. Located across the Causeway in Malaysia, Premium Outlet comprises endless establishments where groups can enjoy great shopping, food and several other amazing activities. However, you need a dependable and reliable means of transport in order to enjoy a shopping tour of Johor Premium Outlets with other people. Instead of worrying about it, simply get a coach rental.
At Bus Rental Singapore, we offer a collection of the best coach and bus charters that different groups can use for trips from Singapore to Premium Outlet. By traveling with us, you are guaranteed convenience and affordability in every trip. As a result of this, you can always be sure of an exciting experience that your family or friends will live to remember.
Visiting Johor Premium Outlet
As one of the largest and most unique shopping spots in Malaysia, Johor Premium Outlets can cater for diverse tastes and preferences of shoppers. Standing on 45 acres piece of land, the establishment is home to some of the world's leading brands, which can always be acquired at discounted rates from its various stores. Premium Outlet boasts of more than 130 designer outlet stores stocking products by Burberry, Armani Exchange, DKNY, Calvin Klein, and Coach among other fashion icons.
Sports enthusiasts can also have a great time shopping for fitness gear and products at Johor Premium outlets. The shopping haven also has stores stocking some of the world's leading sports brands including, Adidas, Nike, Puma, New Balance and others. High street lovers are also not left out since you can also visit various shops in the establishment for a taste of the high end fashion pieces.
One of the key reasons which make Premium Outlet an ideal shopping haven is its ability to cater for all-family shopping. If you are on the tour with kids, you can also take some time to spoil them with fashion, toys and several other accessories offered at the stores. As a result of this, there is no doubt everyone on the trip will experience the best time.
In case you are a food lover, Johor Premium Outlet offers so much that will leave you yearning for more. In fact, there are quite a number of dining spots in the establishment that you can always pop into for finger licking Malaysian and Western cuisines including, Absolute Thai, Kampachi Japanese Restaurant, Starbucks among others. On sunny days, you can also walk into Baskin-Robins for some ice cream.
Unlike other shopping destinations in Malaysia, Johor Premium Outlet offers a unique package for shoppers who may not be in a hurry and wish to stay overnight. The establishment partners with several luxury hotels around the city like the Le Grandeur Palm Resort to offer shop and stay packages for those who may wish to spend the night after shopping. This will give you even more time to discover other attractions in Johor Bahru as well.
Reliable Transport for Groups
Although shopping is one of those activities that many people only do during their free times, every shopper usually has a time limit and plan for their trips. This means that you also need a more reliable means of transport that can meet those specifications. It has always been our culture to leave it to passengers to plan their trips in the best way that suits every group. We do not restrict passengers to pre-defined travel schedules since we believe each have their own way of doing things.
Generally, a coach or bus trip from Singapore to Premium Outlet usually takes about 20 to 45 minutes. However, we can always deliver faster services to enable you get to Premium Outlet in less time. As soon as you book a tour bus with us, our drivers will ensure that you are picked up from the locations of your choice at the required time. As a result of this, you do not have to go through the commotion and stress of rushing to catch a bus.
Shopping trips do not often involve a series of activities but, we understand that there are sometimes when shoppers may want a unique experience from the normal routines. A coach rental is the best travel option that can deliver such an experience. In case you may not be in a hurry and maybe need to make a few stops along the road, we can also make that happen with so much flexibility.
There is no condition that a coach rental must only be acquired for return trips. In fact, we also offer convenient and affordable one-way trips for groups from Singapore to Premium Outlet. Such are options ideal for those who may want to visit Premium Outlet on short notice and also without spending so much time on the road. Regardless of the duration of your shopping trip, we will always make sure that you are safely dropped off at the required destination.
Contact us today for your Coach Rental Needs for your Shopping Trip in Premium Outlet.
Shopping in a group is not only fun but could also help you in making informed choices on the things to buy. Based on your needs, you can opt to go shopping with the family or a few close friends. And, this is enough reason to always be keen when hiring a coach or bus in order to get the most suitable size. We have a fleet of well-maintained coaches and buses for various group sizes including, small, medium as well as larger ones.
If you wish to travel with a small number of seven people or less, we have vans to choose from. Besides, medium sized groups of less than 40 passengers can also acquire any of our mini buses and buses from trips from Singapore to Premium Outlet. We also have full sized buses and coaches for groups of more than 60 people. With the wide range of buses and coaches that we offer, there is a guarantee you will easily get the right coach rental from Singapore to Premium Outlet for a remarkable shopping experience.
Give us a call or book online for the best rental for your trip from Singapore to Premium Outlet.