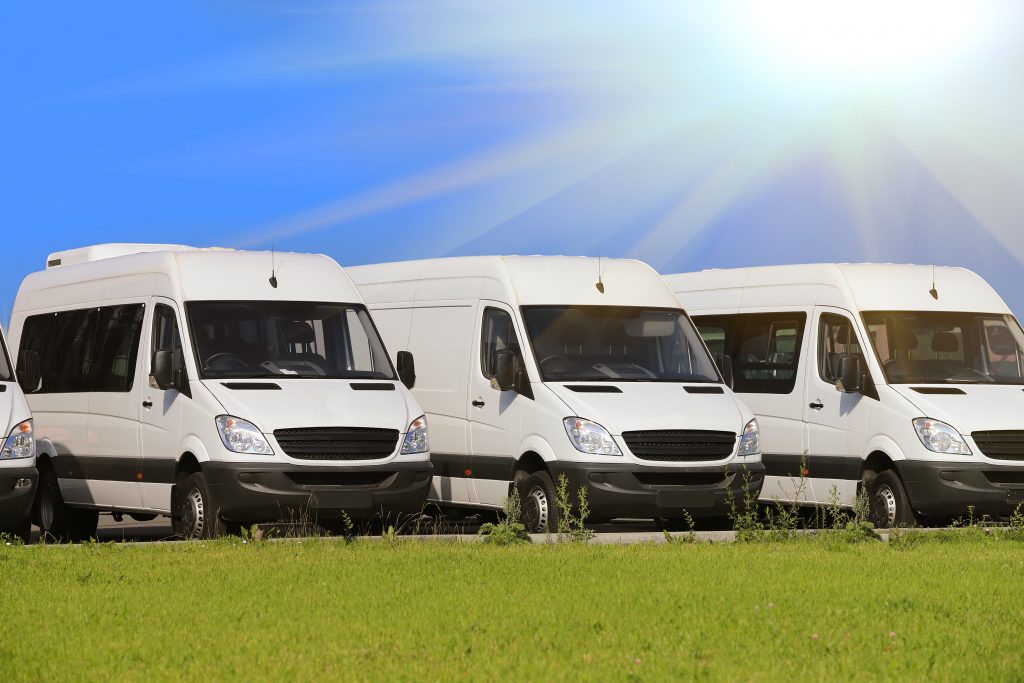 Mini buses and Mini vans are becoming a common means of transport in Singapore, and this can be attributed to their convenience in offering safe movement for small sized groups of passengers across several destinations. Unlike those offered in public transport, a mini bus and minivan charter from Bus Rental Singapore gives you the freedom of traveling without the nuisance of strangers. In fact, getting a chartered mini bus or minivan enables you and your companions to travel on your own terms for the desired experience.
We are erasing the myth that mini buses and mini vans can only be hired for trips. With our mini bus rental services, you can as well conduct a party right on the bus as the trip progresses or visit several destinations. There are quite a number of instances whereby people have held birthday bus parties, corporate meetings, family gatherings and also wedding parties on our luxury mini bus and minivan charters. This will not only save you some money but also ensure a unique and remarkable trip or event.
We understand that the number of passengers usually vary from one group to another, depending on the reason for the trip among other factors. As a result of this, we have invested in a large fleet comprising mini buses and minivans of different sizes. Our experts can always assist you in choosing the right size of a mini bus and minivan charter for your group and budget. Our commitment is to ensure that all passengers are able to travel in ultimate safety, luxury and comfort to all destinations.
Choose the Best Size Bus Charter for your Group
A mini bus or minivan charter is usually smaller in size than full-range buses. As such, they are ideal for transporting small to medium-sized groups of people. We have different sizes of mini buses and minivans from where you can choose the best fit for your trips. The following are some of the categories of our mini bus and minivan charters;
7 to 9-Seater Mini Vans
Although a group of seven to nine people can seem so small, it is still advisable to acquire a minivan charter for more convenient transport. By obtaining a minivan rental, all your travel needs is well taken care of, hence, all the passengers are accorded freedom to indulge and enjoy every moment of the trip. Instead of using different personal cars, a chartered mini bus or minivan can deliver a more efficient transport for the entire group in a single fold.
13 to 24-Seater Mini/Mid Sized Buses
When organizing a trip or an event with a group comprising between 13 to 24 people, company or personal mini buses is not usually a good option. This is because they will require you to travel and conduct yourselves within certain conditions. Besides, it will also require you to appoint some people from the group to drive and serve others on trip, which is not only tiring but also denies the group from enjoying the trip.
Our 13 to 24-seater mini buses are a better option for a medium-sized group. These buses are designed with adequate space to cater for both passengers and their luggage. This is important in ensuring that you travel in an organized manner with your belongings for convenience. Provided that your group consists of 13 people or more, this is the right size of mini bus rentals for you.
25 to 30-Seater Mid-Sized Buses
Bus Rental Singapore also has a fleet of 24 to 30-seater mini buses for medium-sized groups. A group does not necessarily consist of 30 people in order to use this size of bus. But, we recommend it for groups of 25 people or more. Just like the other sizes listed above, this category of buses also have space for luggage to cater for passengers' belongings.
31 to 49-Seater Full Sized Buses
We also have large-sized buses that can cater for between 30 to 49 passengers. These bus sizes are recommended for large groups of travelers who wish to be transported as a team instead of using different vessels. Choosing a large sized bus is usually cheaper and can also save you from occurrences like delays since they can transport large groups at once.
We have one of the largest selection of Mini Bus and Mini Van in Singapore! Contact us for more details!
Double-decker buses are also very large in size and can accommodate more than 50 passengers. Unlike standard mini vans and mini buses, double decker buses are built with two decks with adequate seating and luggage space. As such, they can be very cost-effective in when planning a trip for a larger group of people.
Specialty Mini Buses and Buses
At Bus Rental Singapore, we are not only committed to delivering safe and quick transport to various destinations but also unmatched comfort so passengers can always have a fun-filled trip. Specialty mini buses and buses are uniquely designed for particular events to deliver unmatched comfort and style. Some of the categories of our specialty mini buses and buses include, limousines, luxury mini buses and buses, and also party buses.
Reliable and Affordable Mini Bus and Minivan Charter Services Singapore
It is always the desire of every passenger to get to their destinations safe and within the required time.  On a personal car or even a company minivan, there are lots of inconveniences that you can be faced with. Our mini bus and minivan charters are kept in the best conditions to always deliver better performance in every trip. Besides, our fleet is operated by licensed drivers who are always very keen on keeping travel schedules.
We specialize in both short and long haul trips, hence, a guarantee that you can always get the best means of transport to and from any destination across Singapore. Even if you only need a mini bus or minivan rental for leisure travels, we can help you find the most perfect fit.
Despite the reliability, affordability and comfort that comes with hiring a mini bus and minivan charter from Bus Rental Singapore, we offer one of the lowest rates in the industry. In fact, we can always deliver the best charter services customized to the specifications and budget for your trip across Singapore.