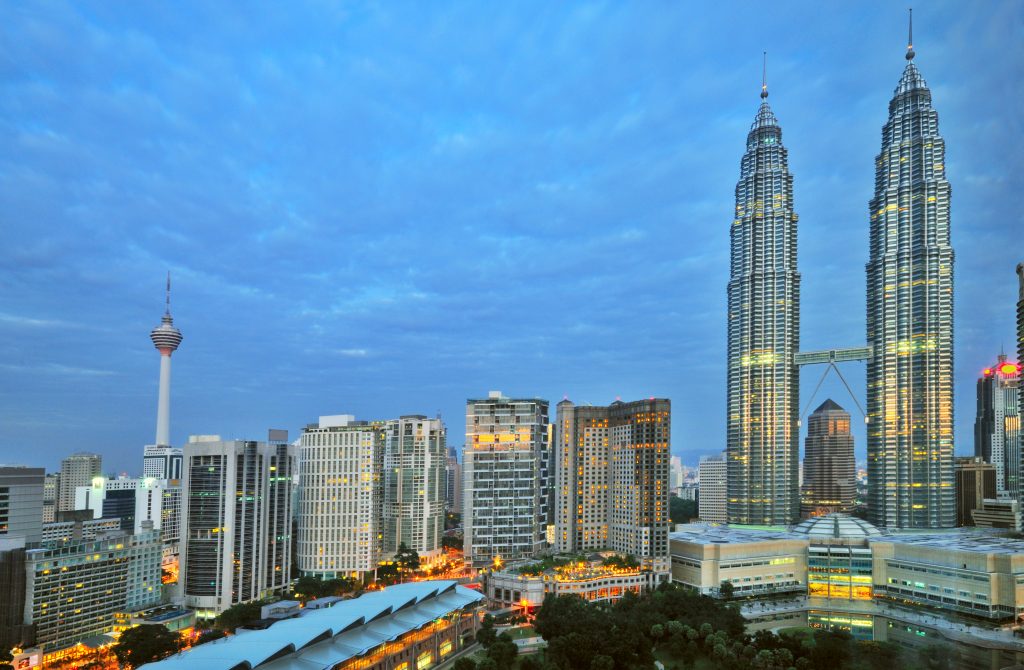 Kuala Lumpur is the capital city of Malaysia, a famous destination for tourists from around the globe. For many years, the city has been reserved as home to architectural wonders, finest Chinese and western cuisines, shopping and great adventure. In fact, there is just so much to do and see in Kuala Lumpur, and it is only right that you have a better travel plan before setting off for the trip. Instead of stressing over creating an ideal travel plan, simply get a coach rental from Singapore to Kuala Lumpur at Bus Rental Singapore. We have the expertise and experience to offer the best coach rental services customized to your needs.
Booking a coach rental service from Singapore to Kuala Lumpur will not only save you time in planning and traveling but also ensure a more comfortable and convenient ride. We offer the ultimate travel solutions for all group sizes looking for a more relaxed trip between Singapore and Kuala Lumpur, as well as around the city. Even if you are planning a business convention with a team of colleagues or associates, our luxury coaches can always come in handy for quick and stress-free trips.
Places to Visit while on a trip to KL
Kuala Lumpur is not a city that you can get enough of in one or two days. In fact, it can take you quite a lot of time to fully experience the culture of the people, architecture and other attractions that it offers. There are quite a number of renowned landmarks, historical sites and recreational facilities that you can visit in and around Kuala Lumpur. The best way to experience this diversity in the company of a group is via a charter bus or van. Those who have used our coaches have been able to visit quite a number of attractions in the city including;
Iconic Petronas Twin Tower
Batu Caves
Bukit Bintang
Kuala Lumpur Bird Park
Islamic Arts Museum Malaysia
KLCC Park
Wildlife park
Chinatown
Kuala Lumpur is home to a variety of historical land marks of the British colonial era like, the Sultan Abdul Samad Building, Kuala Lumpur Railway Station. The city has lots of features well suited for school trips and excursions. It echoes a mixture of ancient and modern times to give visitors a more fulfilling experience in every tour.
Things to Do in KL
Apart from just the attractions spread across Kuala Lumpur, there are also several activities that you can indulge in for great relaxation while in the city. With an endless list of activities, Kuala Lumpur is one of those cities that never sleep. Some of the common things to do in Kuala Lumpur include;
Sightseeing tours around the city's architectural wonders, animal parks
Leisure walks through the streets to taste the city's cuisines
Water activities with children at the Sunway Lagoon Theme Park
Partying in some of the city's exclusive entertainment spots
Even if you may not be in a party mood and just need a place to relax and have fun away from the noise and commotion of the city, there are several hotels and resorts around Kuala Lumpur to deliver the best experience. There are also high end establishments across the city for those looking for venues to host corporate conventions and business meetings. We can always make your trips to any destination around Kuala Lumpur much easier and fun.
Travel on your Own Terms with a Coach Rental from Singapore to KL
Traveling is not usually just about getting to your destination safe and right on time. To us, a successful trip means all passengers are able to move to and from the desired places at any time and according to their own plans. That is why our bus rental services are customized to suit diverse travel needs. For example, if you are planning a tour with a group of people, we will make sure that you are picked up from the agreed points, driven to all the destinations and also dropped off at the designated locations on time.
When traveling with us, you do not have to rush your plans in order to meet certain deadlines set by the bus service company. We always leave it to our passengers to come up with the most suitable schedules for their trips. When you have the freedom of planning pick-ups, stop-overs and drop-offs by yourself, there is always a guarantee that the trip will be amazing just as expected. Even after creating the schedule, passengers can still make changes on the way for a more flexible trip.
Provided that you have given us the required travel schedule; we will make sure that all your transportation needs are met with unmatched convenience. As a result of this, you have an ample time to focus on the important activities of the trip. We have rentals for various group sizes to make sure that you are not limited to a specific number when planning a trip. In fact, we can cater for small, medium and large-size groups travelling from Singapore to any destination in Kuala Lumpur.
Contrary to what some people usually think, a coach rental is not only for long trips that last several hours or days. At Bus Rental Singapore, you can always get a coach rental from Singapore to Kuala Lumpur on an hourly, daily, weekly or monthly basis. This means you can always take a trip with any group size whenever you wish.
Coach Rentals for all Tours and Events
Whether you are planning a tour of Kuala Lumpur or have an occasion to attend in the city with a group of people, it is very important to have a private coach that can take care of all your transportation needs. We offer coach rentals for various kinds of trips and events in Kuala Lumpur including, adventure trips, family re-unions, weekend getaways, holidays, business trips, birthday parties, weddings, graduation parties, airport transfers among others.
Simply talk to us for a highly convenient and affordable coach rental from Singapore to Kuala Lumpur.