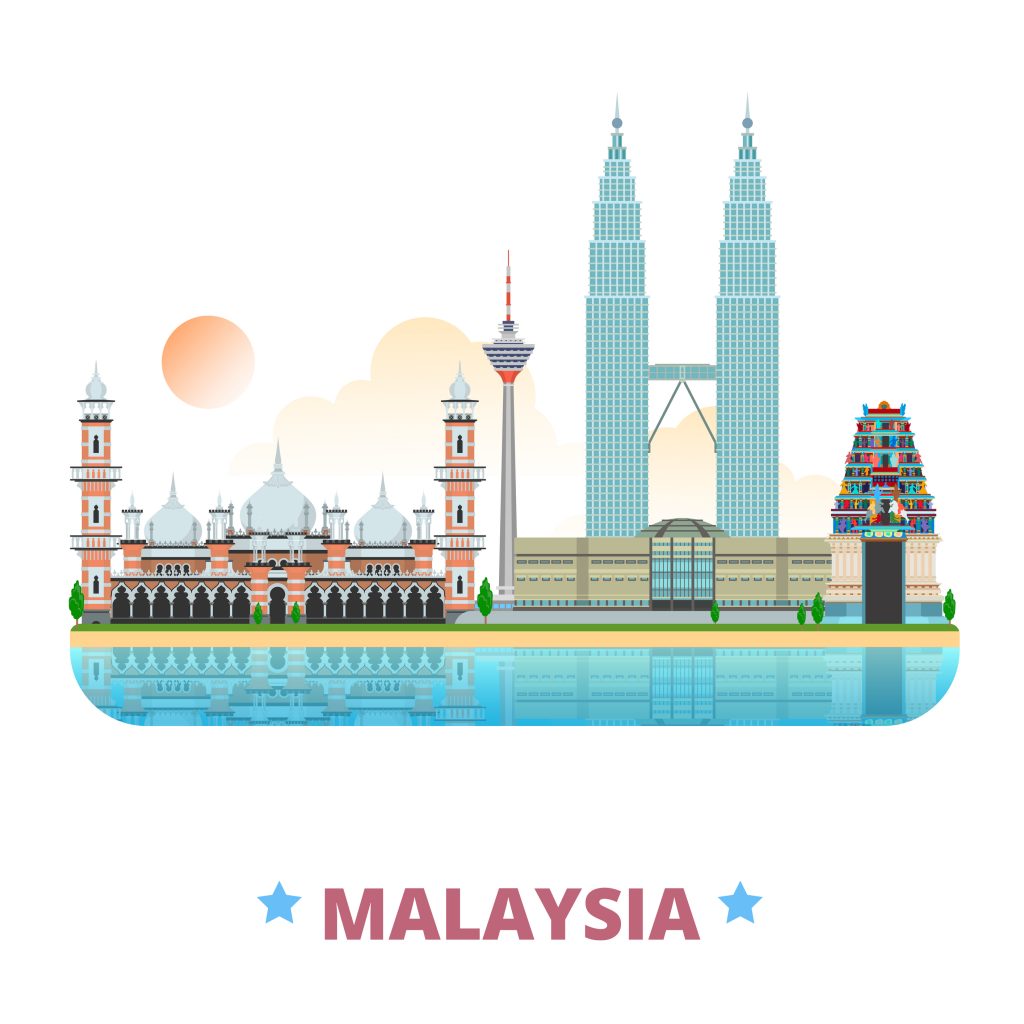 Malaysia is an exotic tourist destination with so much to offer for those seeking unique and fun-packed sightseeing tours. Today, tourists from Singapore and other parts of the world visit Malaysia frequently for some quiet time away from the busy life in the cities. Owing to the various attractions in Malaysia, it is an ideal place to visit for sightseeing excursions. When planning to go on a sightseeing tour Malaysia in the company of a few people, the best way to travel is by coach rental.
When using a coach rental for sightseeing trips Malaysia, there are quite a number of inconveniences that you will be able to easily avoid. Since our buses can accommodate up to large groups of people at once, you can evade road congestion that usually results into delays. Besides, travelling together also makes it much easier to coordinate your group or team during the trip compared to when using different buses.
Attractions for Sightseeing Tours Malaysia
Contrary to most of its neighbors, Malaysia offers a unique fusion of the ancient and modern charm, which makes it more appealing to both local and foreign tourists. In case you are looking for a place to just get lost and unwind a week-long stress of hard work, Malaysia has some of the most ideal destinations to visit. Some of the key attractions for sightseeing tours Malaysia include the following;
Malaysia is a big country with several states, which all boast of a wide array of old and new-age attractions for sightseeing tours. Depending on the desired experience or even theme of your tour, there are quite a number of attractions that you can visit in Penang, Kuala Lumpur, Malacca, Johor Bahru, Genting among other places in Malaysia.
We understand that considering the variety of attractions for sightseeing tours in Malaysia, it can sometimes be challenging to determine the best destinations. And, that is why we have professional tour guides to help you in choosing ideal attractions for the desired experience. There are attractions open for the whole family as well as those for specific groups of tourists.
Reliable Coach Rental Services
Considering the fact that all these attractions are not found in one particular place, it is always very important to have a dependable means of transport. Although public bus services and taxis could also be used, they cannot offer you the freedom to enjoy the trip as expected. One of the main reasons for this is, they usually have very strict travel schedules that all passengers must adhere to regardless of your specific needs.
At Bus Rental Singapore, we deliver very flexible coach rental services that you can always use on your own terms. As long as your booking for the coach is confirmed, it is left at your disposal for the entire time of the tour. Besides, we also have our own experienced drivers to pilot tourists to the required destinations round-the-clock. With us, you only have to plan for your trip, and we will execute it as directed.
Whenever you use a coach rental for sightseeing tours Malaysia, you also get to decide when you need pick-ups and also the place. Our drivers will always pick up tourists from their designated locations including, even at your doorstep. As a result of this, you will never have to rush your plans just in order to catch a bus. We can always pick up all the tourists when they are ready to go.
Depending on your plans for the tour, you can hire a coach rental for one-way or return trips to and from the chosen destinations in Malaysia. Even if you may wish to stay longer on the trip, the coach and driver will remain at your service till the end. Besides, tourists can also opt to change their travel plans. After the tour, our drivers shall also drop-off all the passengers at the designated locations in safety. With such flexibility, there is always no limit to how you can enjoy your tour.
Licensed and Experienced Drivers
Even with a good coach, you still need a driver with experience who understands the road networks and attractions in Malaysia to ensure that all tourists are able to get to the required destinations safe and on time. Instead of hiring a driver, we always provide drivers for every coach rental. Our drivers have many years' experience in operating tour buses across Malaysia and will make sure that all your tours are smooth and fun.
Our drivers are well trained on safety measures on the road and prepared to deal with a wide range of situations that could interfere with your tour. Besides, they are also disciplined on time keeping to execute all travel plans as required by tourists. Our goal is to ensure that everyone aboard our coach rental has total freedom to concentrate on the tour for the most fulfilling experience.
Contact us today for your Coach Rental Needs for your Sightseeing Tours in Malaysia.
It is always the desire of every group of tourists to get a bus or coach rental that can comfortably cater for all without others feeling too squeezed. That is why we offer a wide range of bus and coach rentals for various group sizes. Unlike ordinary buses and coaches, our charters are designed with unique facilities and amenities for much greater comfort and luxury. All are fully air conditioned to give passengers a cool environment throughout the tour.
For small groups of less than seven people, we have luxury shuttles and minivans that you can choose from. However, for medium-sized groups of between ten to forty people, we also have mid sized buses for sightseeing tours. Our fleet also comprises coaches and full sized buses for up to 70 people. Even if you may need a more spacious coach, we offer double decker buses too customized for unique sightseeing trips Malaysia. The commitment of our company is delivering highly professional, convenient and affordable coach rental for sightseeing tours Malaysia.
Instead of waiting for the last minute rush, get in touch with us now to get the best package for your trip.