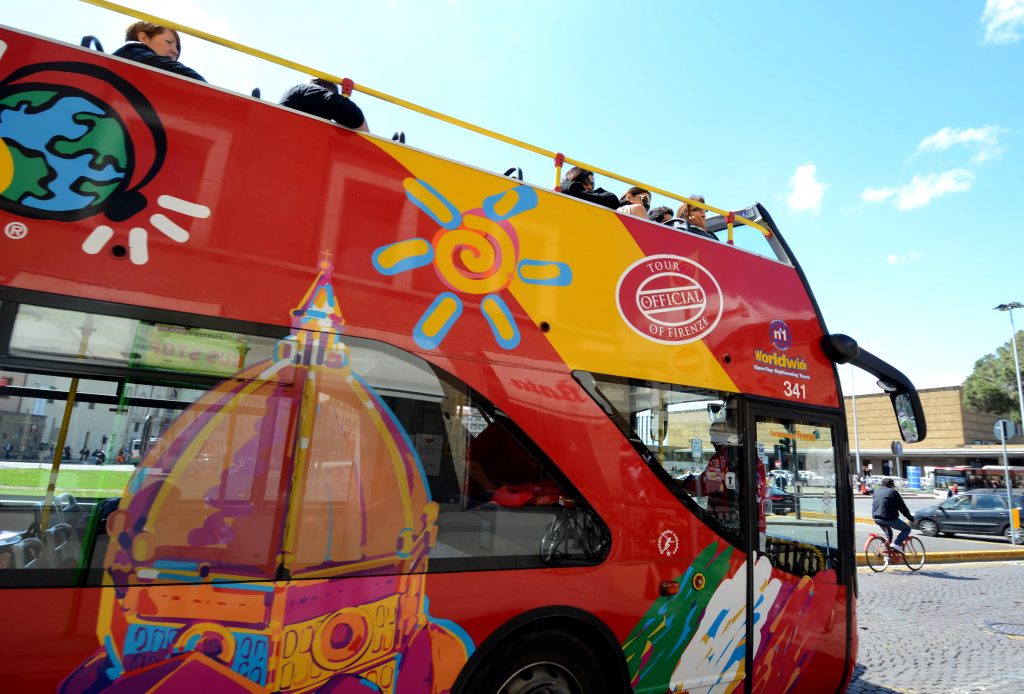 Double decker bus tours are always very interactive and fun, mainly because of the suitability of the bus for such events and large groups of people. Although double decker buses have been around for quite a while, many people have only used them for short trips around the city and to the airports. However, Bus Rental Singapore now offers customized double decker buses that can be used for tours to parks as well as other destinations across Singapore and Malaysia. With our tour buses, you are guaranteed a unique and fun-packed trip that you will live to remember.
Unlike standard buses, double decker buses are designed with several features to enable you get the most from every tour. Besides the ability of the buses to accommodate several people at once, they are also quite spacious with special facilities so everyone can enjoy the trip. Due to the spacious design of the bus, it can help you avoid problems like traffic jams, which could be experienced when people are using personal cars or company vans. In this way, you will be able to save time while also enjoying a more organized trip without the intrusion of strangers.
Another reason why double decker bus tours are more convenient than using standard buses is, they are cost-effective. Hiring a double decker bus is always cheaper than buying tickets for every individual when traveling with a large group of people. Besides, we have one of the lowest rates in the industry to enable all groups get the best double decker bus rentals within their budgets.
The Ultimate Transport Solution for Larger Groups
Regardless of the event, planning for the transportation of large groups of people is not usually easy when you do not have the right means to use. In some cases, you may think of telling people to use their own cars or several company vans. Such a plan could work but, there are lots of restrictions that come with it. For example, you will need to find drivers, coordinate the team among other activities, which would limit your indulgence on the trip.
At Bus Rental Singapore, you can always hire the double decker bus for use with any group. Instead of hurrying every morning and evening to catch a public bus, you and your colleagues can charter a double decker bus for daily pick-ups and drop-offs.
Enjoy Amazing Double Decker Bus Tours on Your Own Terms
At Bus Rental Singapore, we have a duty to make sure that every passenger who travels with us is never inconvenienced because of our services. In fact, we operate with such flexibility so that you and your group can always choose the most appropriate schedule for your tours.  We believe that every passenger have their own travel needs, and strive to always meet every demand. As such, every group is free to book a bus for any kind of trip.
Although many tours are usually planned, there are some trips that could come up abruptly. For example, you could be having an urgent meeting that requires all workers to attend. Instead of struggling to find cars and vans, simply get a double decker bus. We can always dispatch a bus to your location at any time of need.
Before the trip, our travel experts will discuss with you the most appropriate schedule, which we shall always stick to. However, we also understand that there are sometimes when travel plans may change, which could also affect the initial schedule. In such circumstances, we shall not deny you the opportunity, instead, make the required changes in short notice. Depending on your needs, you can rent the bus for hourly, daily or weekly tours. Besides, groups of travelers can also charter a double decker bus for tours lasting several days or months.
Affordable Tours to any Destination
We understand the financial drain that usually comes with hosting events for large groups of people. Hence, are not ready to inflict more damage onto your budget. Bus Rental Singapore has the most affordable rates that can easily fit into just any budget. In fact, we have made it much easier for large groups to now go even on long trips without worrying about transportation costs. Our commitment is to ensure that small, medium and larger groups are able to enjoy a wide range of tours across Singapore and Malaysia more affordably.
Talk to us today for your Double Decker Bus Tours and Sightseeing Needs. Contact us today!
Double Decker Buses for All kinds of Trips
With us, you will never have to keep running up and down each in search of an ideal bus charter whenever you need to attend an event with a larger group of people. We specialize in all kinds of bus tours and trips across Singapore with a guarantee of only the best experience. Instead of spending so much time trying to choose the right bus, our travel professionals can easily assist you in getting the right one.
We serve both local and foreign travelers to all destinations. Even if you are planning ceremonies and leisure trips, our double decker buses can still facilitate convenient transport to and from any location.
Travel in Ultimate Comfort and Style
Double decker bus tours go beyond the normal limits to deliver a more customized experience. Our buses are enhanced with additional features and facilities to make your journey more relaxed and fun. All are air conditioned to give passengers a cooler environment when traveling.
Other features on our buses include, comfortable reclining seats, entertainments systems on DVD/ CD and wide LCD screens. Besides, we can also customize one of our double decker buses to serve as an extension to your party. This can offer you and your group a unique party experience on the road or at selected entertainment destinations of your choice.