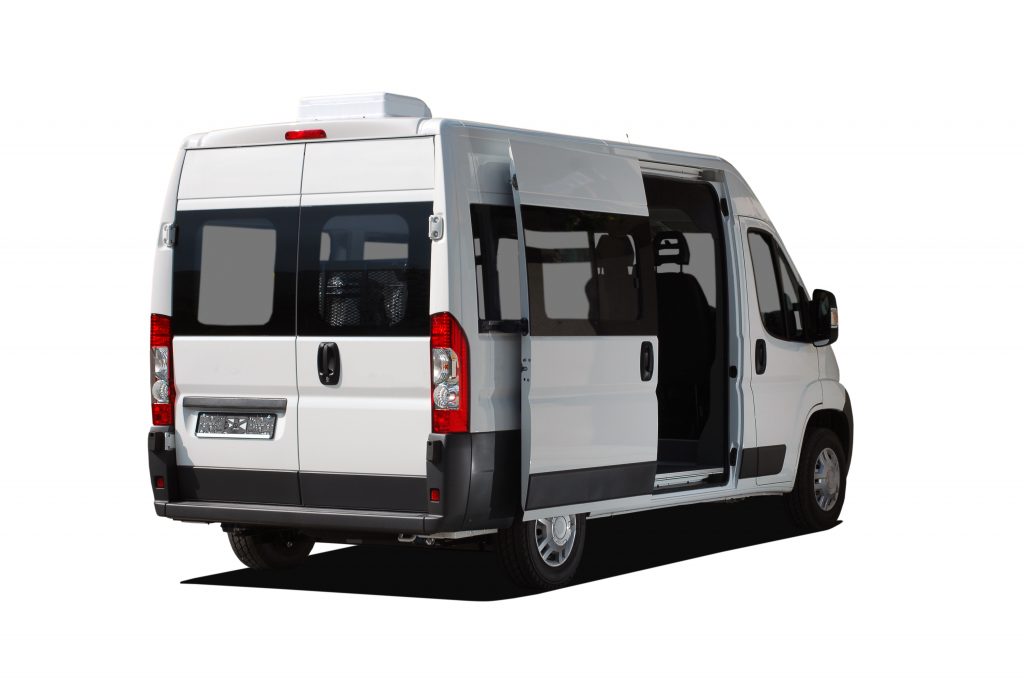 Today, people do not have to travel to foreign destinations anymore in order to enjoy great moments with family, friends of colleagues. In fact, you can still have so much fun touring your locality. Whenever you are planning local trips with a small group of people, the best way to travel is through our local mini bus taxi rental and hire services. We offer the best mini bus taxi charters that you can always acquire for any kind of occasion or trip within your locality or even to neighboring country.
Although you could be having a van or mini bus to use for the event, such an idea could restrict you from having the best experience from the trip. By hiring a local mini bus taxi charter services from our company, you will be relieved of quite a number of constraints. We have our own fleet of well-maintained mini buses, drivers and travel attendants to make sure that all your trips are safe, enjoyable and more convenient.
At Bus Rental Singapore, we understand the diverse needs of local travelers and can always deliver unrivaled customer satisfaction. Our Customer Service team is always working round the clock to make sure that all inquiries regarding our local mini bus taxi rental and hire services are met. Our commitment is to deliver high quality local mini bus taxi charter services that are reliable and affordable for all travelers.
Wide range of Mini Bus Sizes to Choose from
Planning for local travels can sometimes be tricky, especially when you are not very sure of the right mini bus size that can accommodate your companions. Choosing a mini bus that is too small or big for travelers can have dire consequences. But, we can always help you make the right decisions that will ensures a more comfortable trip.
Our mini bus rentals include, 7-seater, 9-seater, 13-seater, 20-seater and 24-seater. However, we understand that there are occasions or trips that may require a larger number of travelers. Hence, we can still organize a better size to safely transport you and your companions to the event. Even if you need to travel in a smaller group, our company has the best plans for an enjoyable local trip.
Local Mini Bus Taxi Rental and Hire for all Occasions
Contrary to what most people usually think, local travel is not only about having fun and visiting landmarks or historical sites. In fact, you can still hire a local mini bus taxi to attend various kinds of other events around the city or town. Our fleet of mini bus rentals is comprised of various kinds of vehicles, well-suited for different trips including;
Even if you may not have a particular event to attend but just need a different kind of experience in your locality, we can provide an ideal mini bus taxi charter service for a remarkable time. Our drivers have proper knowledge of various areas across Singapore and Malaysia to offer you the safest and more convenient ride.
The Best Local Mini Bus Taxi Charter on your own Terms
Reliability is one of our key pillars in the delivery of local mini bus taxi rental and hire services. It is always in our interests to make sure that every travelers aboard our fleet is accorded the most convenient local transport solutions. We have a very flexible policy that enables all clients to receive the best services that suit their own preferences.
All our travel assistants and drivers are usually very keen on meeting schedules regardless of the time of day or night that you wish to make a trip. Even after preparing your schedule, we can still make changes as requested so that you can always be sure of reliable pick-ups and drop-offs at any destination. Our services can always save you so much time for greater convenience.
Our local mini bus taxi charter services also come in handy during times of emergency like, breakdowns, urgent airport transfers among others. Bus Rental Singapore can always dispatch a fleet and bus attendants to make sure that your deadline is met. All our mini buses are regularly inspected and maintained so travelers are never inconvenienced by incidences like common mechanical breakdowns.
Travel safely and comfortably to any destination in Singapore
At Bus Rental Singapore, we have the responsibility of making sure that every person who travels with us is safe and comfortable in every step of the way. Our travel assistants will put in place, all your requirements for a remarkable trip regardless of the distance. Our commitment is to offer the most appealing environment where all travelers can feel protected and happy while on their journeys.
There are various aspects of comfort and luxury in our mini bus taxi rental and hire services including;
Air-conditioned mini buses
Great entertainment
Leather seats and well-furnished interiors
Round-the-clock Customer Service
Our mini buses are quite unique in design to enable every travel group find the most appropriate one that can guarantee ideal comfort throughout the trip. The rentals are also equipped with electrical outlets so travelers can enjoy using their phones, laptops and other electronic device while on board. Besides, we can also offer condiments to travelers.
Affordable Local Mini Bus Taxi Rental and Hire
At Bus Rental Singapore, we have the most affordable rates that can suit just any budget. Instead of spending a lot of time consulting or looking for cheaper services, simply talk to us. We believe that your trip should not be boring simply because of a limitation in budget. And, will go out of our way to deliver the most fulfilling local traveling experience for less.
Get the Best Local Mini Bus Taxi Rental and Hire. Contact us today!
Even if you may need additional special services while on the trip, our experts can always make sure that you get the best without spending more. Besides, our local mini bus rental packages also come with extras for the best value for money. With us, you are guaranteed highly comfortable, safe and convenient local mini bus taxi charters for your budget.