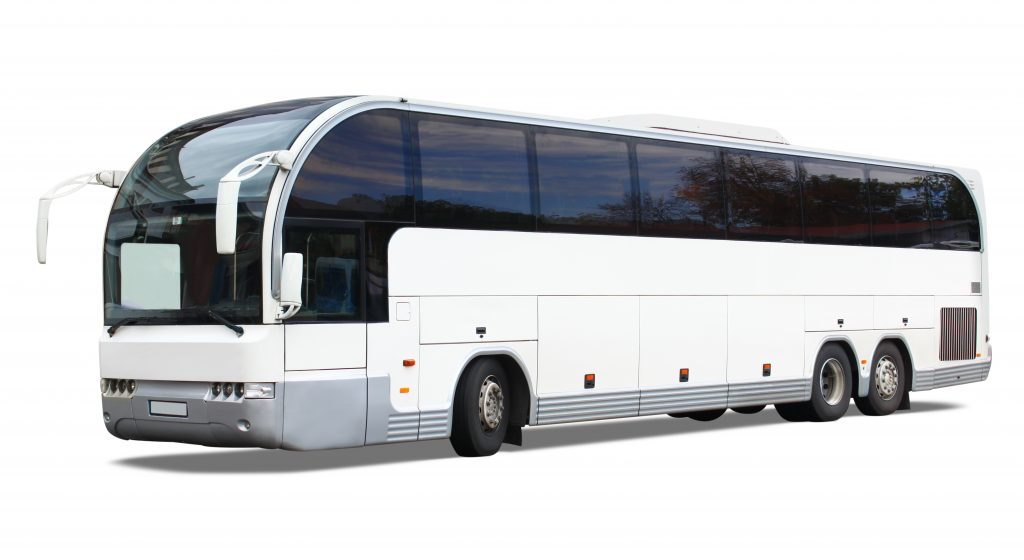 A group of more than forty five people may not seem like a small one and it can be a bit challenging to deal with especially when organizing transportation. Instead of stressing over it, simply get a 49-seater bus rental from Bus Rental Singapore. A chartered bus will not only guarantee the desired freedom when travelling but also enable you to move in a more organized manner with a group. In fact, bus rentals are also quite cost effective and can help you save a lot of money on both short and long trips.
We always believe that passengers have the right to get to their destinations on time and also without feeling tired and aching. That is why our fleet has been accorded distinct modification to ensure that all passengers are comfortable and safe throughout every trip. Besides, we have a team of experienced drivers to operate all the buses across all destinations at your own convenience. In fact, we can even help visitors determine some of the best tour destinations across Singapore.
We do not only focus on transportation but can also deliver party buses for small, medium and large sized teams. This gives you the freedom of partying on the bus as the journey continues, making stop overs or just parking the bus at a spot and having your party on location. We intend to deliver a variety of the best bus rental services that can suit the tastes of both local and foreign travelers in Singapore. You can always count on us for a different but, fun-filled trip that everyone onboard will live to remember.
Fuss Free & Comfortable 49-Seater Bus Rentals
We understand the importance of comfort when it comes to travel, and have made the best reservations to deliver just the right fit for your trip. Our buses are designed to offer a different touch of prestige and class so you can always feel confident when traveling with us. There are lots of amenities that you can enjoy aboard our fleet to make your trip more relaxed and enjoyable including;
State-of-the-art air conditioning
Video Entertainment
AC outlets
Comfortable seats
Instead of squeezing yourselves in public buses or company vehicle, our bus rentals are quite spacious to cater for passengers as well as luggages. In fact, you can even continue working on the bus from your laptop while heading to the airport. For trips that may require some services offered to the passengers, we can also assign bus attendants on every bus.
Dependable and Reliable
It is always the desire of every passenger to be able to get transport when they need it, and this could be hectic if you are with a medium or large-sized group. The best way to travel together is a 49-seater bus rental. In fact, this will even make it much easier when it comes to coordinating activities for the group. Our bus rentals are offered with so much flexibility to suit any schedule or program. We are the only company that can offer rentals to passengers on their own terms.
With us, groups can always get bus rentals at any time of travel. Whether you book in advance or on the day of the trip, we can still deliver the best that suits your needs. Besides, we cater for all kinds of trips, ranging from short transfers to long distance tours. Depending on your plans, you can get the bus for trips on hourly, daily, weekly or monthly trips. Our 49-seater bus charter can still offer better transportation for companies throughout the year.
There are sometimes when you may also have an urgent trip that involves a large group of people. For example, you company bus breaks down and you are stranded somewhere. We can dispatch a bus rental to ensure that you are able to get to your destinations on time.
49-Seater Bus Rental for Every Occasion
Choosing an ideal bus for your occasion is always advisable for a successful trip. A good trip does not only mean getting to your destination safe and on time but also how you feel about the journey. Just the same way different events require special treatments; the way you move or arrive at events should also be different. We have a fleet of bus rentals customized for different kinds of occasions.
There are several other events that we can also offer convenient transportation for like, airport transfers and birthday parties. In fact, we can also offer small, medium and large groups a unique way to tour cities and parks across Singapore. We can also plan fun-filled leisure travels around the city so you can enjoy partying at different spots at night, without worrying about how you will get home.
Book now for the best 49-seater bus charter, customized to your travel needs and budget. Contact us today!
Amazing Trips at Reduced Rates
At Bus Rental Singapore, you no longer have to spend a lot of money in order to enjoy a luxurious trip with a group of friends, family or colleagues. We have one of the cheapest rates in the industry, and still guarantee the most comfortable and reliable bus rentals in Singapore. We understand the financial impacts of traveling in large numbers and would never wish to make it more complicated for you. Our goal is to make it easier for groups of people to enjoy trips across Singapore without feeling financially burdened.
Depending on your budget, we can customize the most suitable 49-seater bus rental for your team. Besides, we also have professional travel planners to advise you on how to ensure an affordable trip. With us, you will not only get the best at reduced rates but also tips on how to save more for an amazing trip. In this way, you will not have to keep saving for an entire year just to go on a short trip.
At Bus Rental Singapore, we strive to ensure that every passenger is able to travel on their own terms. Talk to us today for the right 49-seater bus rental Singapore.