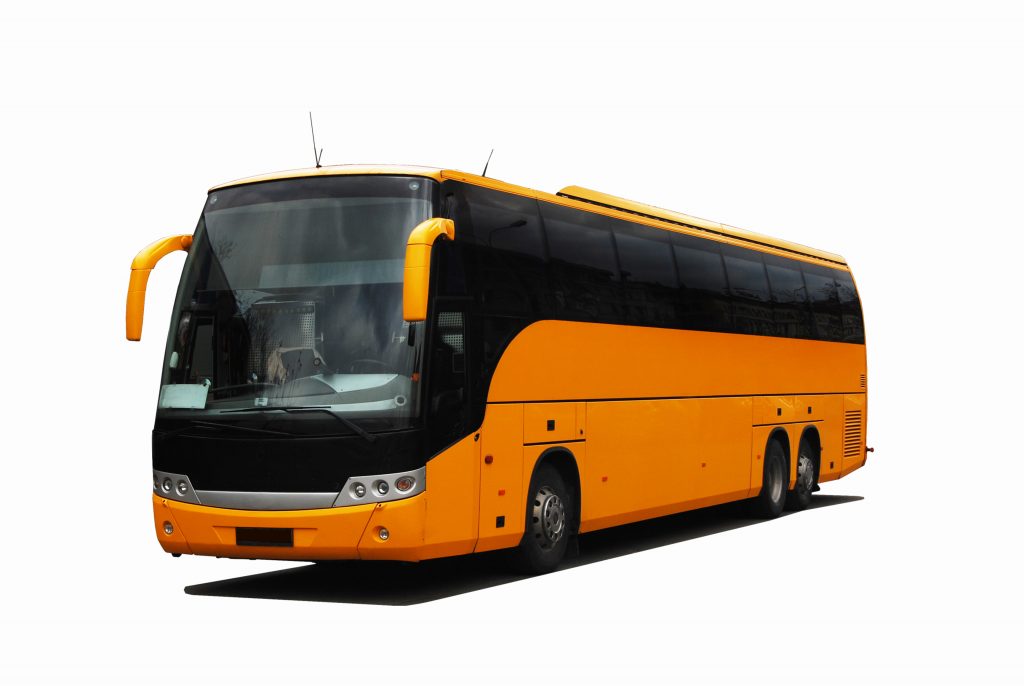 A 45-seater bus rental is a convenient and cost effective way of traveling with a large-sized group of people. Bus Rental Singapore offers wide collection of executive buses that you can always choose from for any occasion. Unlike public transport or even using a personal vehicle, a chartered bus gives you much freedom to be able to travel on your own terms. Our commitment is to see to it that small to large sized groups are able to easily acquire affordable, reliable and comfortable bus rentals in Singapore.
Buses have been a common means of transport for a long time and, as a result of this, many operators have not been very keen on meeting specific customer demands. We believe that for every passenger to have a successful trip, you should be able to get to and from your destination in comfort. With a 45-seater bus charter from our company, you are always guaranteed a smooth ride to any destination, in great luxury and style.
We have experienced, reliable and disciplined drivers to operate each of our buses. Besides, our company also has a team of dedicated staff to help customers with planning for various kinds of trips and events. As a result of this, we are always able to offer tailor-made transport solutions for groups of 45 or more passengers. We understand the diverse needs of clients when it comes to transport and will make sure that all your needs are met for a fun-filled trip.
Well-maintained Fleet of 45-Seater Bus Rentals
We always give precedence to the safety and comfort of all passengers aboard our buses. And, that is why all are regularly checked and maintained to ensure that they remain in the best condition for your service. Besides, we have also made sure that our fleet is designed to the standards required by the authorities. This will enable you to travel without any worries about frequent mechanical breakdowns or even traffic authorities. Our goal is to make your trip as stress-free as possible so every passenger can have a unique and fulfilling experience.
Comfortable and Quality Buses for All Occasions
Although many people do not usually give it much thought, it is always a good idea to know how to choose the right bus for your occasion. Using a customized bus for your event will not only make you stand out but also more confident while on the road. We have buses that you can use for just any kind of trip with a group of people.
Sometimes, you may be looking for a way to move employees to the airport or a meeting to a location outside town. We can still offer a good bus rental to cater for their safe and quick transportation. In fact, our buses can be customized to suit your specific event or tour at any time that you need.
Reliable and Convenient 45-seater Bus Rental
Our company understands that travelers usually have different kinds of schedules. Some may need a bus rental to cater for their journeys to and from various destinations. Others may also just need a bus rental for a one way trip. In light of all these, we are always very flexible in the way we deliver our bus rental services. Bus Rental Singapore does not have any standard schedule on how our charters operate. However, we leave it to the passengers to decide how they intend their trips to be conducted.
Provided that you have agreed with your team members about the ideal schedule or plan, we will make sure that you get the bus and a driver at the stipulated time and venue. Based on how long you have acquired the bus for, it will be at your service to the last minute. The driver will also remain at your service to ensure that all your trips are covered as planned.
Based on your travel needs and program, you can acquire a 45-seater bus rental for hourly, daily or weekly trips. Besides, companies or institutions can also hire the buses to use on monthly or annual basis. We operate 24/7 365 days and can always handle transportation for various kinds of groups at once. We have plenty of bus rentals with drivers and travel experts to ensure that you are never kept waiting.
Although most trips are usually made during the day, we can still plan a leisure tour for you and a few friends or workmates around the city at night. Even if you may be stranded and need an urgent means of transport for a group of up to 45 people, we can still dispatch one to come to your aid within the shortest time.
Book now for the best 45-seater bus charter, customized to your travel needs and budget. Contact us today!
Travel in Ultimate Luxury and Comfort
As much we always strive to get passengers to and from their destinations quick, we are also very keen on the comfort of each. Our buses have been accorded special design and features to ensure that you feel relaxed and entertained throughout the trip. In this way, you will never come from even a long trip feeling tired. We intend to make every experience with us remarkable and unique. The following are some of the amenities on our bus rentals;
Air condition
Reclining seats
Info Entertainment
Free internet connection
Our 45-seater bus rentals are not only modified for smooth rides but can also be customized to serve as an extension to a party. This means you can choose to party on the bus or simply park it at a location and have your party inside. For long trips, we also have buses that are designed with adequate and safe cargo space to keep passengers' belongings.
Apart from the guarantee of safe, reliable and comfortable charters, we also have one of the lowest rates in the industry. At Bus Rental Singapore, we can offer you the best 45-seater bus rental at the most affordable rate that perfectly suits your budget.