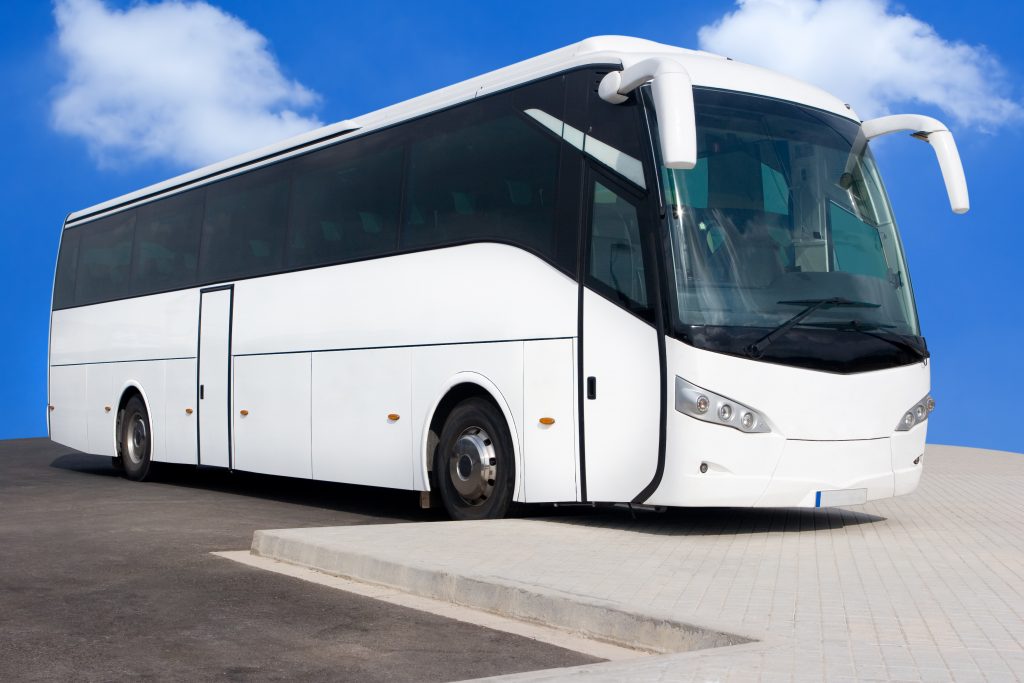 A 43-seater bus rental is a more efficient and convenient means of travel for medium to large sized groups of people. At Bus Rental Singapore, we offer highly reliable rental services that you can count on for any kind of trip in Singapore. We can cater for short trips as well as long distance tours spanning several days or even weeks. Our commitment is to make it much easier for groups intending to travel, to acquire the best bus rentals without spending a lot of money. For every trip with us, you are guaranteed the ultimate transport solutions.
Hiring a bus for a tour or an attending an occasion offers great opportunities to enable you get the most from every trip. By letting us handle all your travel needs, every passenger in your group is set free to enjoy the trip to their expectations. Our fleet comprises a wide range of 43-seater bus charters from where you can always find the perfect match for your group. By traveling with your entire team as a unit, you can easily avoid a lot of inconveniences.
Customer satisfaction is our priority, and there is always a dedicated Customer Care team to listen to and ensure that all your requests and inquiries are met. We operate round-the-clock to enable you get the required assistance at any time of need. At Bus Rental Singapore, we can easily help different group sizes to get the most suitable charter buses, customized to the budget and travel needs of each.
Reliable and Dependable Bus Rental
Contrary to what most believed, bus charters are not only for tourists or foreigners visiting Singapore but can also be for locals. It is only with us that you can always be sure to call for a rental and get the best within the shortest time. As soon as you book for any our rentals, there is no limit to how far you can travel. We can deliver reliable transport during the day as well as night, based on what works for you.
We do not have any standard procedures for creating travel schedules instead, develop plans based on the expectations of every group. Every group has the freedom of creating a flexible timetable for picking up and dropping off passengers. Even if you are planning a long trip, you can still come up with a plan for stop overs, suited to your schedule.
Provided you have a group of up to 43 people or less, you can choose to hire the bus for hourly trips, daily or weekly rides. Even if you may need transport for several weeks or months, we can still dispatch an ideal bus rental at your service. Instead being caught up in the commotion of public transport for a one way trip, simply get one of our bus rentals.
Luxurious Buses for all Occasions and Trips
At Bus Rental Singapore, we believe that you should always travel differently for convenience. Our company has a fleet of prestigious buses for small, medium and large sized groups that you can always choose from. Traveling in the right bus will not only make your team to feel more confident but also outstanding from the rest. We can always assist you in choosing the most appropriate bus for an amazing trip with a group of people.
Some of the occasions and trips that we cater for include;
We understand that there are also some situations that require exclusive travel plans like, family re-unions and airport transfers. Instead of stressing yourself finding different personal cars or company vehicles, simply hire any of our bus rentals. Our rentals can be customized for efficient transport and also parties. We have the experience to design buses for every trip and event at your own convenience.
[call_to_action text="Book now for the best 43-seater bus charter, customized to your travel needs and budget" btn_title="Book Now" btn_link="http://busrentalsingapore.sg/online-booking/"]
[divider height="30″ line="0″]
Travel in Unmatched Comfort and Style
When traveling on a personal vehicle or public transport, it is usually very easier to get bored. Besides, such plans also restrict you from getting the best of the moment since there is always so much to worry about. But, a bus rental can easily save you from all these. Our buses are designed with unique provisions to keep you safe and entertained throughout the journey. In our charters, you will be able to travel in a more organized and relaxed way.
The following are some of the facilities on our bus rentals;
AC to keep you cool
TV/Video Entertainment
AC outlet sockets
Comfortable seats
Whenever you travel with us, you can also document and share the moments with the rest of the world, thanks to free wireless internet on our fleet. On the other hand, we can also assign hostesses to serve passengers during trips on request. In fact, we can also go further to offer refreshments including food and drinks if your group may have such demands. In this way, you can be sure of a fun-filled trip even over just a short distance.
The Most Affordable 43-Seater Bus Rental
Some people usually think that hiring a 43-seater bus rental is a very costly affair only reserved for the wealthy. At Bus Rental Singapore, we are committed to erasing this myth because, you can now easily get the best bus rental at a much lower rate than even what you can spend when using personal cars for a trip. We offer one of the cheapest rates in the industry, which you can always afford with your budget.
We understand that organizing trips for groups of up to 43 people can be expensive and would never want you to face another hurdle when it comes to transport. In fact, we also have professional travel planners that can assist you in determining the various ways of saving money on different kinds of trips. We strive to ensure that all group sizes are able to acquire the most cost-effective travel solutions to any destination in Singapore and Malaysia.
Do not wait until the last minute to start rushing left right and center for a good 43-seater bus rental. Get in touch with us now for the most reliable, luxurious and affordable bus charter Singapore.