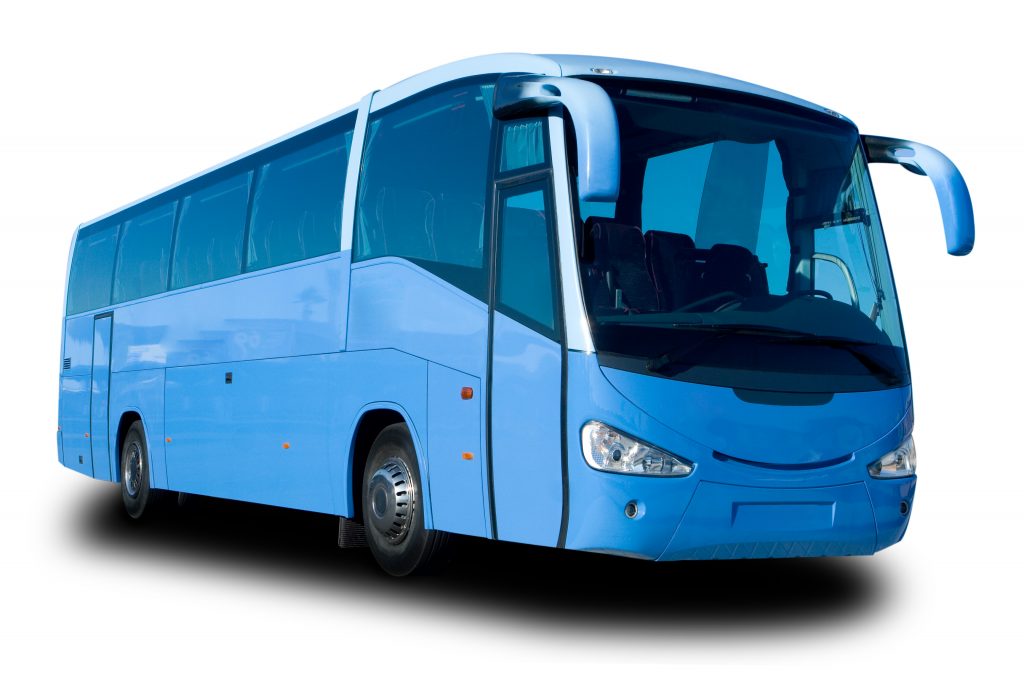 Planning for the transportation of a group of up to forty people can sometimes be challenging but, with a 40-seater bus rental, you are guaranteed convenience in every trip. Bus Rental Singapore offers highly reliable and affordable bus rentals that you can always look up to for an amazing journey across any destination in Singapore and Malaysia. We understand the complications that could come when traveling in such large numbers without a proper transportation plan, and are well equipped to make sure that your trip is unique and fulfilling in every way.
Traveling with our bus rentals is always very efficient and can help you to easily avoid a lot of common problems that many people face on the roads today. A charter bus ensures that you only travel in the company of specific people chosen to be on the trip. This helps in eliminating the boredom and discomfort of traveling on a bus with strangers. As a result, every passenger is accorded the opportunity of enjoying the trip in the best way that suits them.
The safety of our passengers is an important factor that we always give precedence. Our fleet is regularly checked and maintained to ensure that every rental is in the right condition for a smooth ride all the way. Besides, we also have drivers on every 40-seater bus rental so you no longer have to worry about finding a chauffeur or bothering a few people on your team who know how to drive to share the steering wheel.
Travel to any destination on your own terms
At Bus Rental Singapore, we understand that every travel group usually has their unique plans and schedules. Our services are offered with so much flexibility to ensure that you can always get a rental for a trip to any destination with your team. Whenever you acquire a rental from us, it is left at your service for the entire period of your trip.
With us, you can always plan for your trip in any way that suits your program. Despite your schedule, we can always create a proper travel timetable to match all your needs. You can either choose to rent the bus for hourly, daily or weekly rides. Even if you need a rental to use throughout the month, we can still deliver the right one for all your trips.
Whenever you travel with us, there is always unparalleled freedom on how you move around. Pick-ups, drop-offs and stop-overs can always be scheduled according to your specific plans. Even if the plan changes after obtaining the charter, you can still make changes to the schedule without any restrictions. In this way, there is a guarantee that your trip will go on according to plan.
The Right 40-Seater Bus Rental for every trip
Every occasion usually calls for a different kind of treatment and experience, which also applies to aspects like the means of transport that you use. Instead of running up and down in search of a different bus every time that you have an occasion to travel with a group of people, simply talk to us. We have a wide collection of buses that can deliver comfortable and convenient transport for small, medium and large sized groups to and from various events including;
A 40-seater bus rental is not only suitable for the occasions mentioned above but could also be ideal for other transportation needs. Even if you need urgent transport for employees to the airport or an important meeting, we can still deliver convenient transfers within the shortest time. Our rentals can serve your travel needs for trips stretching just a few miles as well as longer ones that could take days.
Licensed drivers for safe trips
The safety of passengers usually depends on the condition of the bus and experience of the driver. That is why apart from just conducting regular maintenance of our fleet, we also have a team of licensed and qualified drivers to take charge of every bus. Our drivers are disciplined and will always operate within your requirements to avoid any inconvenience.
The drivers who operate our bus rentals also have many years' experience in tours and travel across Singapore and Malaysia. They are conversant with almost all the routes around and outside the cities to make sure that you do not experience hitches like losing directions. Our goal is to see to it that all passengers are able to get to their destinations fast, and also in total safety.
Book now for the best 40-seater bus charter, customized to your travel needs and budget. Contact us today!
Travel in Ultimate Comfort and Luxury
Another benefit of traveling with us is that you get to enjoy a unique experience offered through a wide selection of amenities and features on our buses. Our rentals are not the kind that will leave you exhausted and tired from a trip. With us, all the members of your group are able to enjoy their trips in the best way that they desire. Some of the facilities and features installed on our 40-seater bus charters include;
Air conditioning climate controls
Entertainment on DVD/CD/radio
Comfortable, reclining seats
Spacious seating arrangement
Other features of our rentals include free wireless internet connection, wide LCD screens, AC outlets for charging phones, tablets and even laptops onboard. Even if you are planning a party and may need to pop a few drinks, we can still make the best plans to meet those demands. Besides, we can also assign attendants to handle all your requests throughout the journey. Despite the adequate seating space in our buses, we will also ensure that your luggage is safely onboard to avoid inconvenience. We have special cargo compartments and, you will never be forced to squeeze yourselves in order to fit in.
Get the Best 40-Seater Bus Rental at affordable Rates
Whenever you rely on us for transport, you will no longer need a big budget in order to go on a trip with a group of family members, friends or workmates. We offer an affordable rate to enable you get the best 40-seater bus rental within your budget. Get in touch with us now !