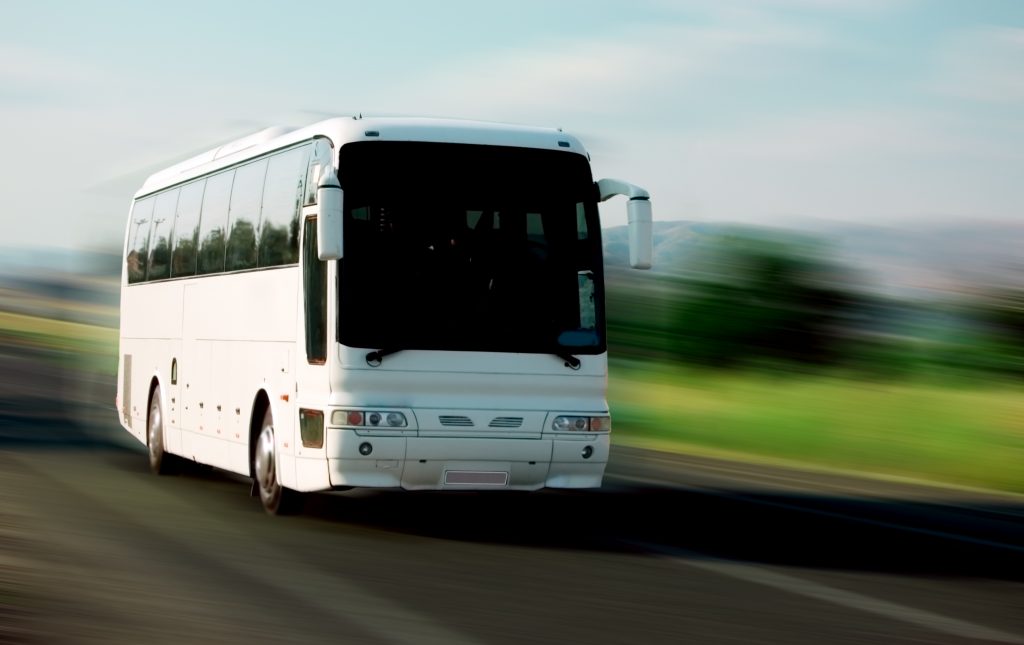 With a 30-seater bus rental from Bus Rental Singapore, you can easily ensure the best and most convenient transport with a small or medium-sized group of friends, family or workmates. Besides, using a charter bus could also enable you to travel more cost effectively, which is worth considering due to the financial implications that usually come with a wide range of trips. We offer high quality bus rental services that you can always depend on for the ultimate transportation solutions to any destination in Singapore and Malaysia.
We have state-of-the-art 30-seater buses from where you can always choose the best for all your travel needs. We give priority to the safety, comfort and convenience of all our passengers at all times. Our goal is to ensure that you are able to experience a more flexible and exciting trip that will leave you with something to remember. With our bus rental, you can always meet all your schedules without a hassle.
There is always so much convenience that comes with traveling on our 30-seater bus rental. One is that the bus is very spacious to ensure that you can always move as a team more comfortably. Instead of worrying about where to find a driver, our fleet has drivers assigned to every rental. As soon as you acquire the suitable rental for your group, the bus and driver are always at your service until the end of the trip. As we take care of your transportation needs, you can go ahead and focus on getting the best experience from the tour or occasion.
The Right Bus whenever you need it
It is always the desire of every passenger to be able to travel at any time of need, and also to any destination without feeling restricted. And, Bus Rental Singapore is the ideal partner that can fulfill the desire. We offer the best bus charters on very flexible terms to enable you enjoy as many trips as you wish across Singapore and Malaysia. In fact, we are always on stand-by to respond to your request for a rental within the shortest time.
We always strive to make it much easier for medium sized groups anywhere in Singapore and Malaysia to be able to acquire bus rentals with unmatched reliability. With every bus that you hire from us, there is always a dedicated driver who will ensure that all your rides are smooth and quick. The drivers are guided by the travel schedules of every group throughout the journey.
Depending on the needs and expectations of your group, you can choose to hire the bus on hourly, daily, weekly or monthly intervals. However, we can also cater for one way trips over short and long distances. With all these provisions, there is always a guarantee of reliability and convenience whenever you travel with us.
Customized Buses for every Occasion
It is true; there is always a car for every event. In fact, the list is endless; there are some who have even taken it further to wear different colors every day. But, you do not have the time to go into all such details. Even with a customized 30-seater bus rental to a wedding, you can easily make a unique statement while also enjoying a much comfortable trip.
Our fleet comprises state-of-the-art bus rentals including;
The list of occasions or events that we can offer convenient transport for does not just end there. Our buses can still be a better option for leisure travels for groups that might just be looking for a different kind of experience around the city or to theme parks. We can help you in creating a unique and exciting trip that everyone in your team will be impressed with.
Book now for the best 30-seater bus charter, customized to your travel needs and budget. Contact us today!
Enjoy Amazing Trips at Affordable rates
Transportation cost is one of the key issues that many people usually struggle with when planning trips. In recognition of this, we are willing to always assist you in avoiding such unnecessary stress. With the diversity in means of transport today, you should never feel financially burdened when obtaining a bus rental. We offer one of the lowest rates in the bus charter services industry to make every trip affordable.
Regardless of your destination, traveling on a charter bus can always enable you save more. With our buses, you will not have to hire an extra vehicle for your luggage. Our rentals are designed with adequate space for comfortable seating of passengers and safe keeping of their cargo, without any extra charges. In fact, we offer great opportunities to enable you save more for a more enjoyable trip.
At Bus Rental Singapore, small, medium and large sized groups can always get the best bus rentals customized to every budget. Even on a limited budget, we will never limit your comfort throughout the trip.
Travel Cool and in Ultimate Luxury
Our bus rentals are not only well maintained to ensure the safety and convenience of passengers but also offer a luxurious appeal. We believe that for every trip to be successful, all passengers should travel in an environment where they feel more relaxed. As such, our buses are enhanced with sophisticated facilities and features for a unique and fulfilling experience throughout the journey.
Some of the cool and luxurious features you will find in our 30-seater bus rental include;
Air conditioned interiors
Comfortable, reclining seats
Wireless internet connection
Wide LCD screens, DVD/CD players, Radio
Every bus in our fleet is designed in a unique way with other amazing features and amenities for unmatched comfort and style whenever you travel. Besides, there are also some special occasions that may require you to maybe toss champagne on the bus. Even in such circumstances, we can still meet your requests.
Book Now the Best 30-Seater Bus Rental for Your Trip!
At Bus Rental Singapore, you can choose to either get a 30-seater bus rental for your trip in advance or on the day of travel. However, we advise that you always book early to avoid the stress of running up and down at the last minute.