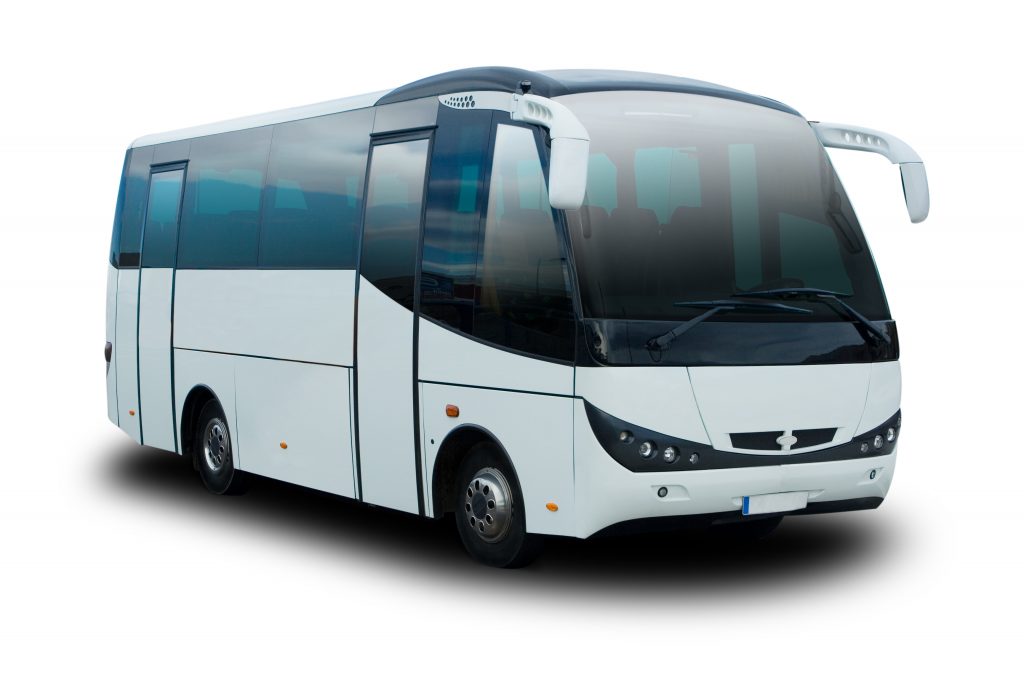 At Bus Rental Singapore, we provide the best 24-seater bus and mini bus rental that you can always acquire for the convenient transportation of a mid sized group of people. With our charter buses and mini buses comes so much freedom to enable you and your team enjoy every step of the trip. Besides traveling in a more organized manner, obtaining a rental can also save you quite a lot of money. We offer high quality bus and mini bus rental services for both short and long trips across Singapore and Malaysia.
Unlike using personal cars or public transport, a 24-seater bus and mini rental can also be a great way of saving time on trips. Our rentals are quite spacious to accommodate all the members of your group so that you do not travel in bits. Traveling as a team also makes you feel more comfortable and confident throughout the trip. A charter bus is an ideal option for avoiding inconveniences like parking fees, traffic jams and missing directions.
To make sure that your journey is smooth all the way, all our bus and mini bus rentals are regularly maintained. Besides, we have also assigned licensed and experienced drivers in each charter bus to get you to your destination at any time of need. The drivers are always at your service for the entire period that you need the rental. We strive to always make sure that every trip is comfortable, convenient and also affordable to all medium-sized groups.
Bus and Mini Bus Rental for Every Occasion
Sometimes, you may be worried about where to get an ideal 24-seater bus and mini bus rental for specific occasions. We have a wide collection of luxurious charters to choose from for the most exciting trip to any event. Even if you may not be good at choosing the right fit, we can still help you get the best bus or mini bus rental that will truly impress your group members. Our rentals are ideal for the following occasions;
With us, there is no condition that you must have a special occasion to obtain a rental. In fact, you can still book a 24-seater bus or mini bus for a leisure drive across the city at night or during the day with a group of friends or workmates. We can always offer the best transportation services to small and medium-sized groups for any event or trip across Singapore and Malaysia, including school trips and graduation parties.
Reliable and Dependable
The convenience of our passengers is always a priority, and that is why our rentals and services are offered round-the-clock. Regardless of the distance, we can always make sure that you are able to get to your destination quickly and in total safety. Even it times of emergency transport needs, we can still dispatch a bus or mini bus fully equipped with a driver at your service.
We have very flexible travel schedules that are always customized to the programs of every group. Our goal is to give every passenger maximum freedom to enjoy their trip without worrying about travel arrangements. We can always conduct pick-ups, drop-offs as well as stop overs according to any schedule that you deem fit. Even after hiring the bus, you can still make changes to the schedule based on any developments.
Our drivers are also knowledgeable about the road networks across the city to ensure that you are not stuck simply because of losing directions. Even if your event drags on further than the indicated time, our drivers are very accommodating and can always wait. We can cater for one way trips as well as hourly, daily, weekly or monthly rides depending on your travel plans.
Book now for the best 24-seater bus charter, customized to your travel needs and budget. Contact us today!
Enjoy Luxurious and Comfortable trips
Whenever you travel with us, there is always a great difference from the common means of transport. Our fleet is designed with amazing features and amenities to keep you entertained and relaxed in every trip. This will ensure that you are never left tired or even with aching joints after a trip. We can make your trip more exciting even if it's over just a few miles. Some of the luxurious facilities on our fleet include;
Comfortable, reclining seats
Entertainment on DVD/radio/ CD
Air conditioning controls
AC outlets for phones, laptops and tablets
From the wide collection of bus and mini bus rentals that we have in our fleet, there are several other facilities that you can also enjoy like, free Wireless internet, wide LCD screens among others. Besides, we also have hostesses who can be assigned to your rental to serve passengers on request. Even if you may need additional services like refreshments, we can still make the necessary arrangements.
Our company understands that although trips are never the same, passengers usually need to carry a few items while traveling. But, we would not want you to feel squeezed by luggage. Therefore, our rentals are also designed with space for cargo to enable you travel with all your luggage on the bus. The buses have cargo racks and additional space too for heavier items like bags and suitcases.
The Best 24-seater Bus and Mini Bus Rental for your Budget
Coming up with the right budget for the efficient transport of up to 24 people can be quite challenging on your own. However, you do not have to waste time thinking about all that anymore. We offer the best rentals at one of the lowest rates in the industry, that you can always count on for greater savings on every trip. In fact, we can always customize the best services to your budget.
Instead of buying individual tickets for each member of your team, a chartered bus or mini bus can help you acquire the best transportation services for much less. Besides, we also have professional travel planners that can always assist you on how to get highly efficient charters at an affordable rates. We are ready to listen to all your demands and deliver the most affordable 24-seater bus and mini bus rental.