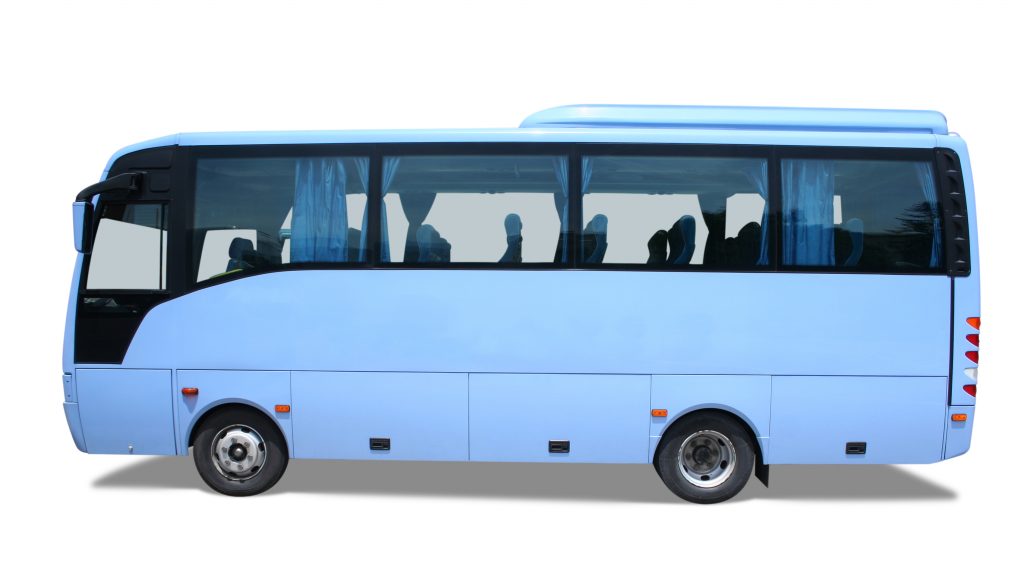 Do you need an efficient, convenient and affordable means of moving guests across the venues? Worry no more because, Bus Rental Singapore has the best 19-seater bus and mini bus rental that can effectively meet your needs. We have a fleet of bus and mini bus charters that you can use on both short and long trips to any destination in Singapore and Malaysia. Despite the kind of trip or occasion that you are planning, we can deliver the right travel solution for an impeccable experience.
Choosing a 19-seater bus and mini bus rental can save you from a lot of inconveniences. Imagine the inconvenience that you could be put through trying to coordinate a group of up to 19 people traveling on different cars. As if that is not enough, booking different buses can also be quite costly in terms of travel charges. But, why take all these risks when we can offer the ultimate solutions with just one rental bus or mini bus?
Our 19-seater bus and mini bus charters also come with a guarantee of luxury and comfort. The fleet is regularly maintained to keep each rental in the best condition for smooth and efficient trips. Besides, we also have drivers assigned to each rental to take care of all the travel needs of passengers. There is also a myriad of great facilities and amenities on our buses and mini buses to keep you entertained all through the journey.
Enjoy Trips to any Destination on your own Terms
At Bus Rental Singapore, we believe that a successful trip means every passenger is able to get to and from their destinations quick, and also in safety and comfort. As soon as you book the charter bus or mini bus, it is left at your disposal. As a result of this, you and your companions are able to travel without any worries about delays or getting stuck along the journey.
Depending on the purpose of the trip, we can schedule pick-ups, drop offs and also stop-overs according to your plans. It is always in our best interests to ensure that you have the freedom of enjoying every moment of your trip. Our drivers are informed on the road networks across Singapore and Malaysia to drive your team safely and quickly to and from any destination.
We do not restrict passengers to the number of trips they can make on any of our 19-seater bus and mini bus rental. Our drivers can effectively coordinate hourly, daily, weekly or even monthly travels for your group as desired. And, you do not always have to book in advance. We can also offer rentals for urgent travel needs over short and long distances.
Even after you and your group have set out for the trip, you can still request to alter the schedule. We understand that there are sometimes when travel plans may change and are willing to operate within your terms for unrivaled satisfaction.
Get the Right 19-seater Bus and Mini Bus Rental for every event
The way you travel usually has so much to do with your personality and lifestyle. It is always a good idea to travel in a vehicle that gives you some confidence and feeling of self-worth. Instead of going for high-end options, our fleet of 19-seater buses and mini buses comprise a variety of customized charters fir all occasions. We offer the best rentals for a wide range of events and trips including;
Instead of struggling to book tickets for up to 19 people for a long road trip, simply get any of our buses or mini buses. We can effectively cater for the convenient transportation of your team on leisure travels and tours across the city as well as other regions.
Book now for the best 19-seater bus charter, customized to your travel needs and budget. Contact us today!
Affordable rates to suit every Budget
In the past, it was a bit difficult for medium-sized groups to acquire mini bus and bus rentals mainly because they were believed to be expensive. Today, there are still quite a number that offer inflated rates. At Bus Rental Singapore, we understand the financial impact of organizing trips and events like weddings, and would never want to put you through any more headaches. Our charters are priced at affordable rates with a guarantee that your team will travel in ultimate comfort, safety and convenience.
With our rentals, you will no longer have to dig deep into your pockets in order to have a great trip. We are always keen to ensure that even with a limited budget; you are not denied the chance of enjoying your trip or special day. Our company also has a team of travel experts to help you with planning in order to know how to save more on an ideal rental. Simply talk to us for a quick fix to all your travel woes.
Travel in luxury and freedom
When traveling on a public bus or mini bus, there are usually so many restrictions. For example, you are forced to mix up with strangers, which could make you feel so awkward. Some of those buses and mini buses are also poorly maintained with almost no facilities to keep passengers comfortable. But, traveling with us can offer a completely different experience. The following are some of the unique amenities on our fleet to ensure a luxurious travel.
Air conditioning in all rentals to keep you cool throughout the trip
Comfortable, reclining leather seats
Wireless internet connection
Surround music system for radio/CD/DVD
Wide LCD screens
Despite the spacious seating plans of our buses and mini buses, we have also included special compartments to hold cargo. This means all passengers can always travel knowing their luggage is safely kept on board. For some special occasions like parties, we can also provide attendants to help with serving passengers so you travel in ultimate fun and freedom. With our 19-seater bus and mini bus rental, you are assured of the most convenient, safe and prestigious trip customized to your budget.